ISLAMABAD: President Dr. Arif Alvi praised popular singer Hadiqa Kayani's singing for Kashmiris.
According to the details,  the singer has shared a picture of Dr. Arif Alvi's message of appreciation on which it is written that this is a great song that reflects the struggle of the oppressed people of Kashmir. Inshallah the dreams of Kashmiris, as told in this song, will one day come true.
Dr. Arif Alvi further said that this is a heart warming song. The oppression, killing of Kashmiris by India will end and Kashmir will be free.
In the caption of this post, Hadiqa Kayani wrote that I am very grateful to all the people who liked this song and supported me.
You May Also Like
The President expressed satisfaction over these measures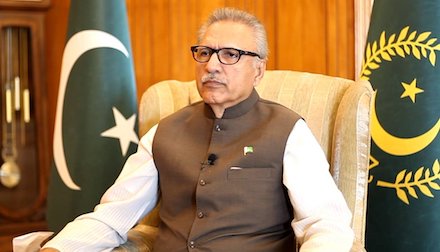 President Dr Arif Alvi says Israeli attack on Gaza
The United Nations Secretary General Antonio Guterres