The Chinese Company Becomes the First in the World to Designate an AI-powered Robot as CEO
The realm of technology is always breaking records. The Chinese metaverse corporation worth $10 billion named Robot as its CEO. Actually, an AI-powered virtual humanoid robot named Ms. Tang Yu has been nominated as the Rotating CEO of an Asian business giant – a division of NetDragon Websoft called Fujian NetDragon Websoft. Ms. Tang Yu, who will oversee the company's organizational and efficiency departments, is the first non-human being ever appointed to an executive post.
Chinese company NetDragon Websoft creates mobile applications and runs multiplayer online games. The business claims that by employing the AI-powered robot, they will be able to more effectively stimulate the apps. Tang Yu's designation, according to Dr. Dejian Liu, Chairperson of NetDragon, underlined the company's "AI + management" approach and marked an important step in the business' transformation into a "Metaverse organization". The hiring of Ms. Tang Yu by NetDragon demonstrated their commitment to fully embracing the use of AI to revolutionize how they run their company and eventually fuel their future strategic growth. NetDragon thinks that AI is the future of corporate leadership.
Everyone's initial reaction is what is to be expected: "The beginning of the end's here." Many have claimed that the hostile AI Skynet that overthrows humanity in James Cameron's epic sci-fi film "Terminator" has already materialized. One of the earliest representations of AI in the media mirrored the skepticism around the field.
The new CEO will purportedly try to increase the quality of operations, workflow optimization, and efficiency. However, the corporation asserts that this is for the benefit of humanity. Additionally, the robot CEO will function as a real-time data nexus supported by analysis instruments that will facilitate everyday rational decision-making. The new CEO will deploy AI technologies in the HR department, improve the working environment, and give people incentives that are warranted rather than taking their jobs away.
In addition, Tang Yu is anticipated to play a vital role in the creation of talents and in maintaining a just and effective workplace for all employees, according to Dr. Dejian Liu. According to the business, the robotic CEO will speed up execution, improve task quality, and promote process flow. It went on to say that the robot will enable a more efficient risk management system and assist the business in making sensible decisions during everyday operations.
As the company is currently featured on the majority of news sites, it is clear that this is an exploratory and marketing move on the part of the business. It is also very likely to succeed in terms of the robot's real effectiveness, and it could open up a completely new market for the AI sector. The AI industry is already expanding rapidly, and Gartner projects that it will hit $62 billion only in 2022, which is a rise of 21.3% from this year.
How NetDragon Operates
NetDragon Websoft, Inc. is an investment holding company that develops and oversees online games. The primary commercial activities of the company and its subsidiaries are online game development, which includes programming, game design, and graphics, as well as online video game operation.
Starting in 2004, NetDragon also has run its games independently in other markets, doing so in a variety of languages, including English, Spanish, and others. The Group's game portfolio now includes Zero Online, Way of the Five, Eudemons Online, Heroes of Might & Magic Online, and Conquer Online. Different gameplay and player type preferences are catered to by other titles in the portfolio. In conjunction with CJ7 Online, Tian Yuan, Dungeon Keeper Online, Disney Fantasy Online, and other games, the Group is also developing a new version of Ultima Online.
The corporation was founded in 1999 and is based in Fuzhou, China. With the management's goal to build the largest global interactive learning network and offer real, thorough collaborative learning solutions to every school on the planet, NetDragon has recently begun to expand its online education business.
The Company's Industry
The field of game development software is growing quickly and is expected to do so for the foreseeable future. Gaming studios, individual developers, and academic facilities can create, monetize, and distribute computer games for online, desktop, and mobile platforms with the help of game development software. These software programs offer additional features like social features, user activity analytics, and marketing.
The software technologies allow the conversion of 3D texturing and models into a gametype in addition to level modification and script compilation. The development of 3D, 2D, or both sorts of games is frequently made possible by the pre-packaged software/solutions that are frequently supplied. Businesses offer procedural content production feature frameworks or programs to assist game developers in producing content quickly and effectively.
The COVID-19 outbreak's global pandemic has had a major impact on a variety of businesses. As a byproduct of lockdowns in so many different countries, consumers are spending a significant amount of time on social networks, using internet-based communication applications, watching content, and playing games. This transition may ultimately lead to a rise in the adoption of improved applications and services.
Because online gaming is getting increasingly widespread all over the world, the epidemic has had a positive impact on the game creation software industry, similar to a positive impact software developers, like topcasinoexpert.com/software_provider/booongo/, have on games of chance and further expansion of a gambling niche. Manufacturers of mobile games encourage players to stay indoors. Game makers put a lot of work into making new games during this time, as well as updating their previously existing titles.
You May Also Like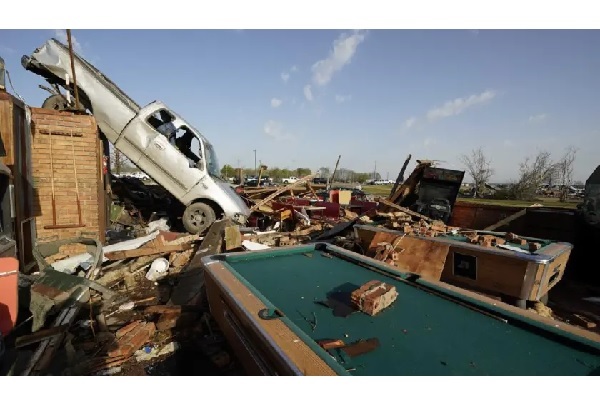 WASHINGTON: At least 23 people were killed as a devastating tornado ripped across the southern US state of Mississippi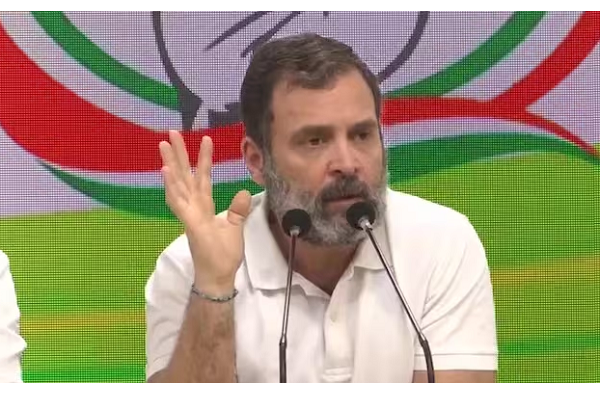 NEW DELHI: Top Indian opposition figure Rahul Gandhi said Saturday he would keep fighting for democracy
WASHINGTON: Nadia Kahf made history when she took oath in New Jersey this week as the first judge