ISLAMABAD: The government has hired a senior ex-Google employee, Tania Aidrus, to head the digitization campaign. Tania Aidrus has resigned from her previous position as Director, Product, Payments for Next Billion Users at Google. Prior to that, she was the Country Manager for South Asia Emerging Markets at Google.
During her speech at the inauguration of the 'Digital Pakistan' initiative, Tania recalled how she had been contacted by the prime minister's team to head the ambitious project.
"A person I knew told the prime minister about me and he forwarded an email to his reform team to contact me," she said. "Over the next course of months, I was in contact with Mr Jahangir Tareen and members of the federal cabinet. I even met the president before I met Prime Minister Imran and discussed the project," she said.
"I spent 20 years outside Pakistan," she said. "I went abroad with a very strong message about Pakistan. People say that I am politically connected to some people. That is not the case, I don't have a relationship with anyone in the government. My objective is simple — I just want Pakistan to succeed," she added.
"Just like you need the road infrastructure in a country, Pakistan needs a digital infrastructure," she said. "To advance in the tech world, we need to have a digital infrastructure in place."
She said that with the premier's assurances she had the confidence to "take a leap of faith and contribute to Pakistan".
Aidrus said that one of the foremost reasons why she was so bullish regarding opportunities in Pakistan was the fact that "more than 100 million people are below the age of 25".
"This means that for every Pakistani who retires in the next 20 years, three young Pakistanis will enter the workforce," she said.
Aidrus said these young Pakistanis are tech-savvy. "Technology is a part of their lives."
She also spoke of a "strong, growing middle class" and a growth in consumer spending "in every vertical (market)". "Penetration of technology in these vertical markets is very low currently."
"In every market, whether it is transport, commerce, payments, in every vertical there is an opportunity to have billion-dollar companies," said Aidrus.
The tech consultant also said that Pakistan has more than 70 million internet users and local tech talent as well as diaspora which has been forming tech companies for a decade. "All these people are ready to contribute to the development of Pakistan."
She said all the government has to do is create an enabling environment, make digital building blocks, and policies which do not constrain innovation.
Aidrus then introduced the five strategic pillars which will form the basis of the new digital initiative:
-Access and Connectivity that ensures every Pakistani has access to the internet that is a fundamental right that we need to make available universally and  especially to underserved populations.
    
-Digital Infrastructure that creates the ability to do most daily tasks using smart-phones in a secure and faster manner.
-Government that digitises intra-government operations and processes towards a paperless and efficient environment and also digitises government 
-services for citizens and businesses for better delivery.
 Digital Skilling and Literacy that enables our tech graduates to secure relevant jobs. A majority of our tech graduates today cannot compete globally because our curriculum is outdated and barring them from monetising those skills.
-Innovation and Entrepreneurship that provides an enabling environment for startups to flourish.
"Today we all need to make a commitment that we are ready to be a part of the revolution and will work together to move it forward.
"And to the skeptics: the question is not whether or not it can take place in Pakistan. The question is: how quickly can we begin?" she concluded by saying.
You May Also Like
WASHINGTON: Just under 1,000 children separated from their parents while attempting to enter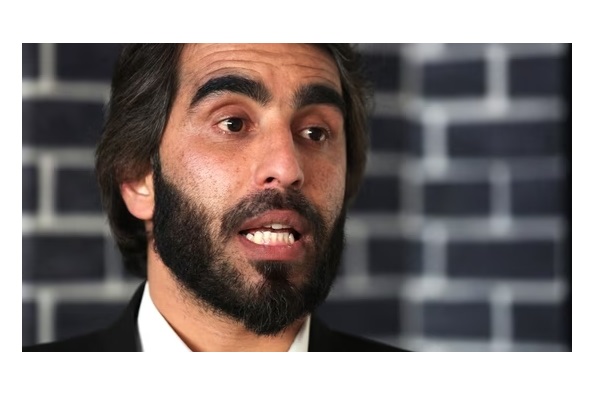 KABUL: Afghanistan's Taliban authorities have "beaten and detained" an academic who voiced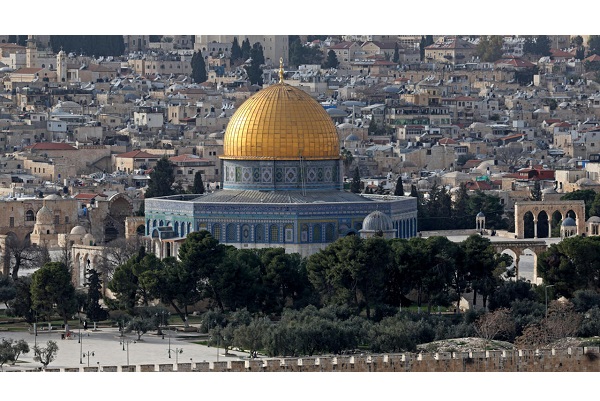 WASHINGTON: President Joe Biden has underlined his support for the legal "status quo" of Jerusalem's Al-Aqsa