President Dr Arif Alvi has urged the people to get vaccinated against Coronavirus in the best interest of everyone.
Chairing a high-level review meeting about countrywide Covid-19 situation in Karachi today [Saturday] and government measures to prevent spread of the Covid-19 pandemic, he appreciated the nation for strictly adhering to Covid SOPs during Eid holidays.
Planning Minister Asad Umar briefed the meeting about various preventive measures taken by the government to contain spread of the virus.
The President expressed satisfaction over these measures.
Speaking on the occasion, Governor Sindh Imran Ismail said spread of the Covid-19 can be prevented by wearing face masks, using hand sanitizers, frequent hand washing, and observing social distancing.
You May Also Like
Novak Djokovic claimed a 19th Grand Slam title
Joe Biden on Sunday had tea with Queen Elizabeth II.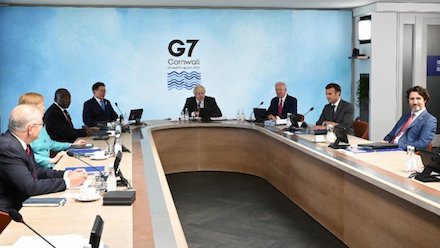 China warned the G7 leaders