TOKYO: US men continued to splutter on the athletics track at the Tokyo Olympics on Thursday, while kayaker Lisa Carrington became New Zealand's most decorated and American Ryan Crouser broke his own shot put world record three times.
Jamaica's Hansle Parchment stunned viewers and himself with an upset win over the overwhelming favourite, Grant Holloway from the United States, in the 110 metres hurdles. The Americans individually remain bereft of a running gold — a prize they have won every time they have entered since the inaugural 1896 Games.
A bedraggled US 4x100 metres performance added to the American woes.
Elsewhere in the Games, which end on Sunday, skateboarders soared in the Tokyo heat and open-water swimmers had to navigate elbows.
Spain struck double gold in sports making their Olympics debut. Sandra Sanchez Jaime won the inaugural karate title at the spiritual home of martial arts, the Nippon Budokan, while Alberto Gines Lopez took the first sport climbing honours.
US men, who once dominated the 4x100m, failed to qualify for the final despite having two individual 100m finalists on the team. A ragged run, with poor changeovers and a shocking second handover, dragged them to a desultory sixth in their semi-final.
Sprint legend Carl Lewis called it a "total embarrassment" as Trayvon Bromell, Fred Kerley, Ronnie Baker and Cravon Gillespie became the first US quartet to fail to make the final from a completed heat.
"We just didn't get the job done today," said Kerley. "No excuses."
China were the surprise heat winners, while Jamaica took the other semi.
In the 110m hurdles, world champion Holloway looked set to win until Parchment surged past him to add a gold medal to his London Olympic bronze in one of the biggest athletics shocks of the Games.
"The greatest feeling, the greatest feeling, I've worked so hard," the Jamaican said. "It's unbelievable that I caught this guy."
Things did not improve in the evening session when not a single US runner got among the men's 400m medals in a race won by Steven Gardiner of the Bahamas. Colombia's Anthony Jose Zambrano took silver, Grenada's Kirani James won bronze.
Defending 1500m champion Matthew Centrowitz of the US finished outside the qualifying spots for Saturday's final.
Some American pride was restored by shot putter Crouser, who broke his own record in the shot put three times — only the third time that has happened — to retain his title with a mark of 23.30 metres, and pole vaulter Katie Nageotte, who cleared 4.90m to win a low-key women's pole vault competition.
Those golds helped the US cut China's lead at the top of the overall Games medals table to five golds.
Portuguese triple jumper Pedro Pichardo leapt 17.98m — the seventh longest in history — to win gold and veteran decathlete Damian Warner of Canada produced two days of consistent excellence to win gold.
In the heptathlon, Belgium's Nafissatou Thiam successfully defended her title, helped by the withdrawal due to injury of British world champion Katarina Johnson-Thompson on the first day.
At the Sea Forest Waterway in Tokyo Bay, Carrington's gold in the women's kayak single 500m brought her overall medals haul at the Olympics to six, including a bronze in 2016.
She is now New Zealand's most successful Olympian. Fellow kayakers Ian Ferguson and Paul MacDonald, and equestrian athlete Mark Todd each have five medals.
"It's something I never thought I'd be able to do," she said. "It's amazing."
Hungary's Sandor Totka won the men's kayak single 200m, American Nevin Harrison became the first winner of the women's canoe single 200m at the Games while Thomas Green and Jean van der Westhuyzen of Australia won the men's kayak double 1000m.
At nearby Odaiba Marine Park, however, the waters were more turbulent. Marathon swimmer Hector Thomas Cheal Pardoe of Britain got elbowed in the eye on the last lap, sustaining a cut and losing his goggles. Germany's Florian Wellbrock won in a time of 1hr 48min 33.7sec.
Sanchez, known as the "queen of kata", won karate's maiden gold medal, defeating perennial rival and hometown favourite Kiyou Shimizu in the sport's historic debut at the Games.
The win adds to a long and successful run for the 39-year-old Spaniard, whose 36-medal haul at the sport's top-billed Karate 1 Premier League has already earned her a place in the Guinness Book of World Records.
COMPETITORS in action during the men's 10km open water final at the Odaiba Marine Park.—Reuters
Along with Sanchez's title in kata the demonstration of form often likened to a gymnastics floor exercise karate also honoured two more inaugural champions in kumite, or competitive sparring.
Steven Da Costa of France won the first men's gold medal with victory in the 67kg kumite, and 21-year-old Ivet Goranova of Bulgaria followed moments later to claim the first gold in women's 55kg kumite.
Dutch rider Shanne Braspennincx came back six years after a heart attack to snatch a surprise gold medal in the women's keirin.
"A heart attack isn't like something you have when you are an athlete," said Braspennincx, 30, who required surgery to widen an artery that had become totally blocked and also had a stent fitted.
Track powerhouse Britain got their first gold at the Games as Matt Walls dominated the omnium.
RYAN Crouser of the US competes to win the men's shot put final.—Reuters
Japan's punishing summer continued, offering no respite to race walkers whose event was shifted to Sapporo in the north to beat the heat.
Men in the 20km race walk poured water over their steaming bodies and also gulped it down as temperatures hit 33 degrees Celsius (91 Fahrenheit). Italy's Massimo Santo conquered the conditions to win.
Just a degree cooler in Tokyo, skateboarding continued to wow at its maiden Games, with skaters sweating through their final runs, before taking selfies.
Australian Keegan Palmer glided to gold at Ariake Urban Sports Park in what looked an effortlessly smooth ride packed with tricks in the men's park event. Brazil's Pedro Barros took silver for his lightning fast run through the concrete bowl.
SPAIN'S Alberto Gines Lopez hits the button and wins the men's sport climbing speed final.—AFP
The US men's basketball team beat Australia 97-78 thanks to 23 points from Kevin Durant to reach a fourth consecutive final where they will face France, who stunned the Americans in their opening match and booked their place in the final with a nail-biting 90-89 win against Luka Doncic's Slovenia.
America's Nelly Korda took control of the women's golf when she fired a nine-under 62 in round two — after coming close to carding only the second 59 in women's professional golf.
Korda, needing a birdie on the last hole for a magical 59, took double-bogey but she still has a four-shot cushion at halfway at par-71 Kasumigaseki Country Club.
Quan Hongchan, 14 and the youngest member of China's team, produced three maximum scores to win the women's 10m platform and secure China's sixth gold medal out seven diving events so far.
In what is expected to be her last Olympics, 36-year-old Megan Rapinoe signed off with two goals and a bronze medal as the United States beat Australia 4-3 in the women's football play-off.
China won the Olympic women's team table tennis gold medal on Thursday after a 3-0 victory over Japan in the final, continuing the country's undefeated streak in the event.
The Chinese trio of Chen Meng, Sun Yingsha and Wang Manyu, who were all competing at their first Olympics, hoisted the national flag together with their coach Li Sun after clinching the title.
In the second match, Sun played Japan's Mima Ito, who she beat in their singles semi-final last week.
The 20-year-old paddlers fought a heated battle but the Chinese triumphed 3-1.
World number four Wang crushed Miu Hirano 3-0 in the third match to secure victory for China, who have won all four women's Olympic table tennis team events since it was introduced in 2008.
"To wear this gold medal again — this happiness feels different from before," said Chen, who also claimed women's singles gold at the Tokyo Games.
Medals table
After Thursday's events:
(Tabulated under gold, silver. bronze):
China 34 24 16 74
United States 29 35 27 91
Japan 22 10 14 46
Australia 17 5 19 41
Russian OC 16 22 20 58
Great Britain 16 18 17 51
Germany 9 9 16 34
France 7 11 9 27
Italy 7 10 18 35
Netherlands 7 9 10 26
New Zealand 7 6 6 19
South Korea 6 4 9 19
Hungary 5 7 3 15
Canada 5 5 8 18
Cuba 5 3 4 12
Brazil 4 4 8 16
Czech Republic 4 3 2 9
Spain 3 4 5 12
Switzerland 3 4 5 12
Poland 3 3 4 10
Croatia 3 3 2 8
Jamaica 3 1 3 7
Belgium 3 1 1 5
Sweden 2 5 0 7
Taiwan 2 4 6 12
Georgia 2 4 1 7
Denmark 2 2 4 8
Iran 2 2 1 5
Norway 2 2 1 5
Slovenia 2 1 1 4
Ecuador 2 1 0 3
Greece 2 0 1 3
Uzbekistan 2 0 1 3
Kosovo 2 0 0 2
Qatar 2 0 0 2
Ukraine 1 3 9 13
Romania 1 3 0 4
Venezuela 1 3 0 4
Hong Kong 1 2 2 5
Kenya 1 2 2 5
Slovakia 1 2 0 3
South Africa 1 2 0 3
Austria 1 1 5 7
Turkey 1 1 5 7
Serbia 1 1 4 6
Indonesia 1 1 3 5
Bulgaria 1 1 2 4
Portugal 1 1 2 4
Belarus 1 1 1 3
Ethiopia 1 1 1 3
Philippines 1 1 1 3
Uganda 1 1 1 3
Tunisia 1 1 0 2
Ireland 1 0 2 3
Israel 1 0 2 3
Estonia 1 0 1 2
Fiji 1 0 1 2
Latvia 1 0 1 2
Thailand 1 0 1 2
Bahamas 1 0 0 1
Bermuda 1 0 0 1
Morocco 1 0 0 1
Puerto Rico 1 0 0 1
Colombia 0 3 1 4
India 0 2 3 5
Armenia 0 2 1 3
Dominican Republic 0 2 1 3
Kyrgyzstan 0 2 1 3
Mongolia 0 1 2 3
San Marino 0 1 2 3
Jordan 0 1 1 2
Nigeria 0 1 1 2
Namibia 0 1 0 1
North Macedonia 0 1 0 1
Turkmenistan 0 1 0 1
Kazakhstan 0 0 7 7
Azerbaijan 0 0 3 3
Egypt 0 0 3 3
Mexico 0 0 3 3
Finland 0 0 2 2
Argentina 0 0 1 1
Burkina 0 0 1 1
Ghana 0 0 1 1
Grenada 0 0 1 1
Ivory Coast 0 0 1 1
Kuwait 0 0 1 1
Malaysia 0 0 1 1
Syria 0 0 1 1
You May Also Like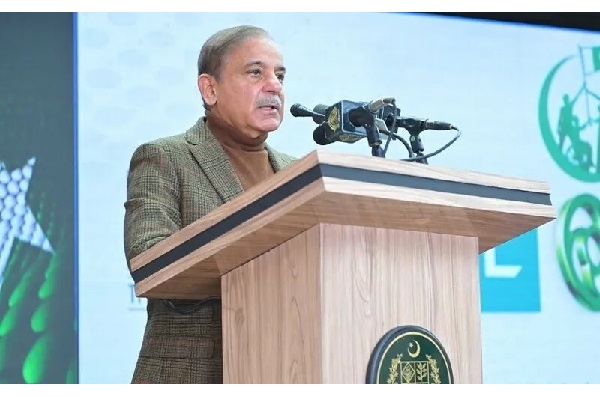 ISLAMABAD: Prime Minister Shehbaz Sharif on Tuesday indicated that the government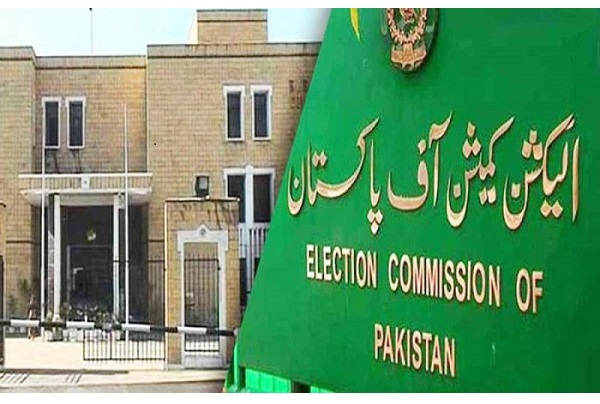 ISLAMABAD: The Election Commission of Pakistan on Wednesday reached out to authorities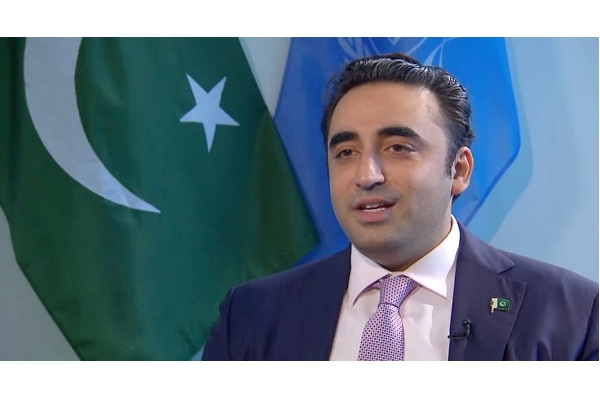 NEW DEHLI: India has invited Pakistan's foreign minister to a meeting of the Shanghai Co-operation