LAHORE: PTI chief Imran Khan on Saturday said he was not "anti-American" and wanted a "friendly relationship" with the US, instead of becoming their "slave".
The former prime minister was speaking at a jam-packed venue at Lahore's Hockey Stadium on the eve of Independence Day, wherein he shared his party's "roadmap for Haqeeqi Azadi" to counter the federal government and push it towards early elections.
He said he had enjoyed "good ties" with former US president Donald Trump as he was "respectable" during his visit to the US. "Ask anyone from the Pakistan-American community they will testify that no one before me had gotten the protocol that Trump gave to me," he claimed.
In his speech, Mr Khan said there was no reason to make an enemy out of Washington as Pakistan's exports to the US were substantial and the Pakistani-American community was one of the influential communities in that country.
The PTI chief also chided the government, especially Prime Minister Shehbaz Sharif and Defence Minister Khawaja Asif, for their remarks on the economy and blamed them for the economic meltdown of Pakistan.
During the address, Mr Khan claimed that "several conspiracies" were being hatched to disqualify him and to reach a deal to pave way for PML-N supreme leader Nawaz Sharif, who is in a self-imposed exile in London, to return home and enter active politics once again. "Imran Khan will never strike any deal," he said and quipped that he would `welcome' Nawaz when he would return to Pakistan.
He added the "conspirators" wanted to pit his party against the Pakistan Army which, as per Mr Khan, would eventually hurt the country.
As part of his plan to rattle the government, the PTI chief announced that he would go to the public to muster up support for his struggle to achieve "Haqeeqi Azadi" that had entered its "decisive stage".
Mr Khan disclosed that he would begin his mass public drive from Rawalpindi next week followed by rallies in Karachi, Sukkur, Hyderabad, Islamabad, Peshawar, Mardan, Attock, Abbottabad, Multan, Bahawalpur, Sargodha, Jhelum, Gujrat, Faisalabad, Gujranwala, and Quetta.
The PTI chief said Quaid-i-Azam Muhammad Ali Jinnah helped the nation to "get liberation from the British and Hindus". Now, Mr Khan said, he wanted to liberate Pakistanis from "mental slavery". By the next August 14, the nation would have won its 'actual freedom', Mr Khan said while sharing his plans for mass mobilisation.
After midnight, the participants recited the national anthem along with the PTI chief, which was followed by fireworks. The gathering was broadcast live across Pakistan, including Islamabad and Karachi, where PTI supporters remained glued to big screens to listen to their leader.
Earlier, Punjab Chief Minister Parvez Elahi also spoke at the gathering. During the address, Mr Elahi said that Rana Sanaullah would be will be put behind bars for his role in the May 25 crackdown on PTI workers. He also boasted about ending restrictions on market hours imposed by the PML-N government to overcome the power shortage in the country.
You May Also Like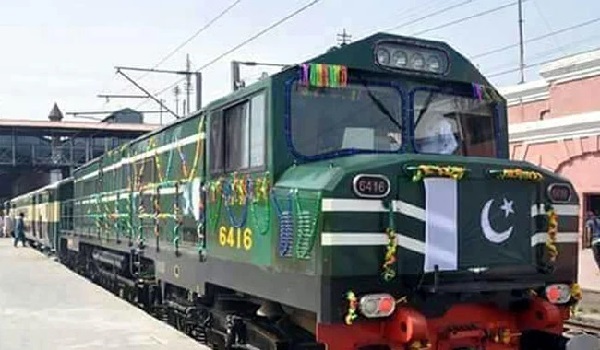 CHAGAI: The railway service between Pakistan and Iran has been completely restored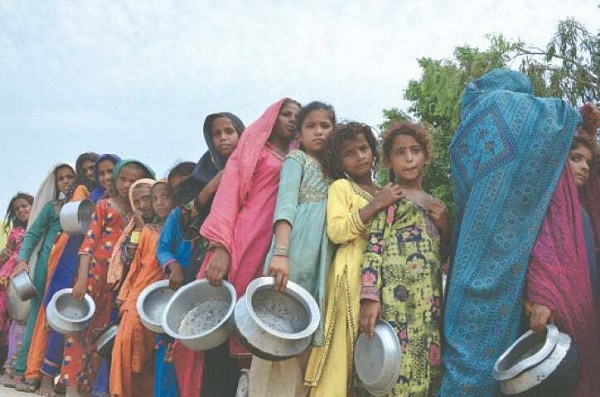 ISLAMABAD: The Food and Agricul­ture Organisation (FAO) of the United Nations has warned
QUETTA: One person was killed and 25 others were injured, 12 of them seriously, in a bomb