KARACHI: Chief Minister Syed Murad Ali Shah on Monday constituted committees under the chief engineers concerned to supervise and ensure disposal of floodwaters from cities and towns on the right and left banks of Indus River Indus so that life could be normalised and agricultural lands could be prepared for Rabi crop.
The committees would be supported by the district administrations concerned to start pumping out floodwaters.
Presiding over a meeting at CM House here on Monday, he observed that people living in relief camps were in real pain, and said their pain could be healed only by sending them back to their homes. This would be possible when their areas were cleared of floodwaters, he added.
The meeting was attended by Irrigation Minister Jam Khan Shoro, Chief Secretary Sohail Raj­put, Irrigation Secretary Sohail Qureshi, chief engineer Zareef Khero, chief engineer (Scarp) Man­soor Memon, Brigadier Nayar of the Crops-5 Engineering and others.
The chief minister said that he had visited every affected area of the province and found that water had started receding. He called for chalking out a plan for draining out stagnant water and facilitating return home of internally displaced people living in tents and along main roads.
Irrigation Minister Jam Khan Shoro and officials concerned gave a detailed presentation to the CM on the current position of flood.
According to them, Indus is flowing normally at Guddu, Sukkur and Kotri barrages. The level of Manchhar Lake has dropped from RL-23.3 to RL118.85. The level of Dadu-Moro and Amri bridges has also shown a decline of 9.4 feet and 7.7 feet, respectively.
They said that out of four cuts made on the Larkana-Sehwan bund, one had been plugged. The other three cuts at Danister, Aral head and Aral tail are discharging 114,010 cusecs.
CM Shah was informed that on the right side of Sukkur Barrage, floodwaters had receded along the FP Bund by eight to 11 feet in the upper reaches of Saifullah and Rice Canal divisions whereas in the lower reaches of southern parts of Dadu division a four to seven feet drop had been recorded. Water level along Suprio Bund has also dropped by five to six feet.
The Main Nara Valley Drain is showing a reduction of 2.9 feet at RD-194, 3,3 feet at RD 210 and 11 feet at RD-346. The water level of Shahdadkot and Miro Khan main drains has also come down by one to two feet and the flows are falling into the RBOD-III.
Along the Ring Bund around Mehar and in Khairpur Nathan Shah, floodwaters had receded by around five. Similarly, the water level in Johi branch at RD-67 (KN Shah-Dadu Road) has shown a reduction of 5.5 feet. The most important development is that a drastic reduction of floodwaters was seen along the Ring Bund of Bhan Syedabad and, therefore, the bund is being removed.
Mr Shah was told that the overall water level was depleting in the upper areas of taluka Qubo Saeed Khan, Shahdadkot, Qambar, Warah and Nasirabad and the breach at FP Bund at RD-169 (Chukhi) has been plugged.
The chief minister was informed that the Left Bank Outfall (spinal) Drain had until recently witnessing highest ever level with flows of 11.70 at RD-728, 15.2 at RD-468, 18.65 at RD-305, 20.10 at RD-295 and 18.75 at RD-245. Two breaches had occurred and one of them has been plugged. The other one would be plugged by tomorrow (Tuesday).
The gauges were now showing a gradually drop, he was told.
CM Shah directed the irrigation department to drain out floodwaters in Khairpur district, especially from the areas Kotdiji and Mirwah.
He called for deployment of 15 dewatering machines and said excavators should be arranged to de-silt problematic drains.
You May Also Like
WASHINGTON: Just under 1,000 children separated from their parents while attempting to enter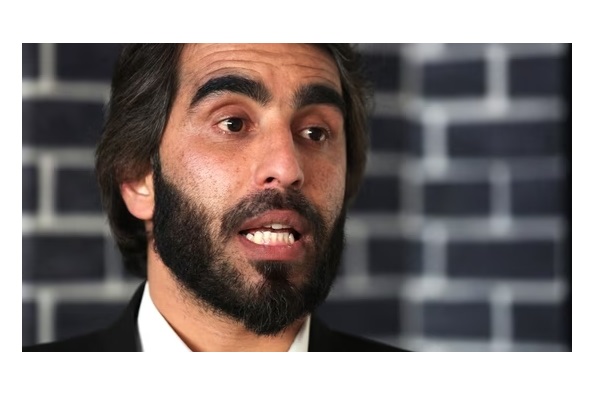 KABUL: Afghanistan's Taliban authorities have "beaten and detained" an academic who voiced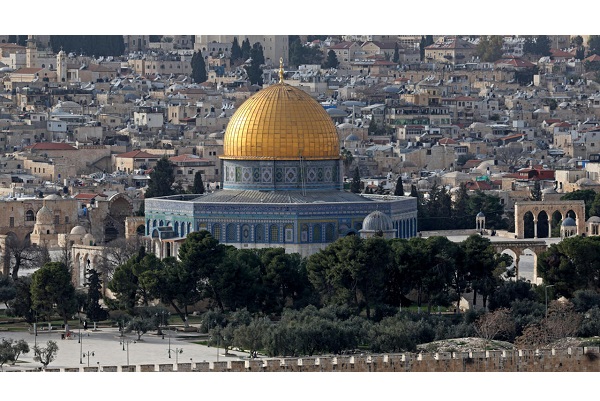 WASHINGTON: President Joe Biden has underlined his support for the legal "status quo" of Jerusalem's Al-Aqsa