Mahesh Hayat became a polio vaccine worker in the film to raise awareness about the issue of refusals.
Actress Mehwish Hayat recently spoke on her Instagram account about anti-polio teams that are also part of the fight against corona virus in Pakistan.
Mehwish Hayat said, "Corona virus helpline 1166 is in fact the helpline of anti-polio program in Pakistan. Thie polio teams risk their lives to ensure the good health of our families from the very beginning of the Corona virus epidemic in Pakistan.
"The most dangerous fact about the corona virus is that it spreads very fast and there is no vaccine, but there is a polio virus vaccine that can ensure a healthy future for our children," he added. It is important to be vaccinated against other dangerous diseases, including the polio virus.

Mehwish Hayat played the role of a vaccine worker in the film Load Wedding and the issue of denial of vaccine was also highlighted in the film.
The anti-polio drive is being resumed from July 20 after a gap of about four months due to lockdowns to prevent corona virus in the country.
Regarding the precautionary measures during the campaign, the spokesperson of the Emergency Operations Center Sindh had recently said that all the precautionary measures recommended by the World Health Organization will be taken for the teams and workers will be provided sanitizers, face masks and gloves. Yes, parents need not worry.
Over the past decade, 3 billion children worldwide have been provided with 10 billion doses of the polio vaccine, which has helped prevent 10 million cases.
There is no cure for polio, but vaccination is the only way to prevent it, and giving children under the age of 5 a single dose of the vaccine every time increases protection against the virus.
You May Also Like
GILGIT: Pakistan-China border via Khunjerab Pass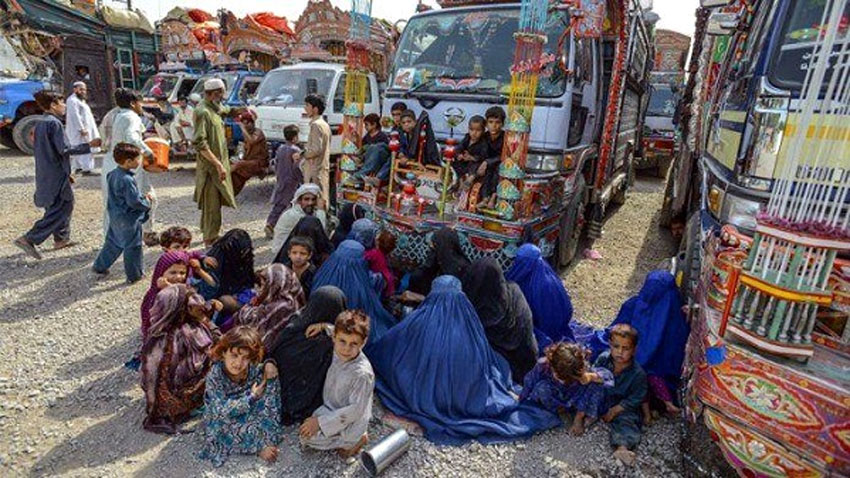 PESHWAR: The process of voluntary repatriation of Afghan
ISLAMABAD: Prime Minister Imran Khan has urged the people to play