TOKYO: Lamont Marcell Jacobs won the most coveted crown in athletics on Sunday, giving Italy its first 100 metres gold on a night of high drama in Tokyo.
As Jacobs stormed to the first Olympic title of the post-Usain Bolt era, the fate of a Belarusian sprinter's Tokyo Games was playing out at a nearby airport.
Krystsina Tsimanouskaya, who had been due to compete in the women's 200 metres on Monday, said she had sought the protection of Japanese police at Tokyo's Haneda airport after being taken to the airport against her wishes.
She said the Belarusian coaching staff had taken her to the airport to board a flight back home after she had complained about national coa­ches at the Tokyo Olympics.
The Belarusian Olympic Committee said in a statement that coaches had decided to withdraw Tsiman­ouskaya from the Games on doctors' advice about her "emotional, psychological state".
In a video published on Telegram by the Belarusian Sport Solidarity Foundation, Tsimanouskaya asked the International Olympic Committee to get involved in her case.
An IOC spokesperson said the governing body had seen media reports and was looking into it. The spokesperson said it had asked Belarus' Olympic committee for clarification.
Jacobs' European record 9.80 second run ended Fred Kerley's bid to become the first American winner since Justin Gatlin in 2004. Kerley took silver in a personal best 9.84, while Canada's Andre de Grasse 9.89 earned him a bronze.
"I've won an Olympic gold after Bolt, it's unbelievable," said the sprinter, who was born in the United States but moved to Europe with his Italian mother when he was a month old.
Gianmarco Tamberi made it double gold for Italy with an emotional, and unusual, high jump victory in a night to remember.
The 29-year-old shared the gold with Qatar's world champion Mutaz Essa Barshim. Both men where clean at every attempt to 2.37 metres and both missed all three attempts at the Olympic record of 2.39.
Tamberi, who broke his ankle days before the Rio de Janeiro Games in 2016, hugged everyone he could find on the track. Draped in an Italian flag, he was also the first to embrace Jacobs after his 100m win.
"This is a bit of history that will stay with me forever. I will tell my kids, if I have them. I will never sleep again," he said.
Italy ended the day in the top 10 of the Olympics medal tally with four golds. China was on top with 24 golds, the United States second with 20. Japan were third with 17 and Australia fourth with 14.
Gong Lijiao had boosted the Chinese tally with gold in the women's shot put.
"I think all my efforts were really worth it," she said after beating American Raven Saunders and New Zealand's Valerie Adams.
Yulimar Rojas of Venez­uela set a world record with her final attempt to win the women's triple jump. Rojas finished the competition with a mark of 15.67 metres to break a record set in 1995. Inessa Kravets of Ukraine held the record at 15.50.
It was a day of firsts across Tokyo's sporting arenas.
In gymnastics, Artem Dolgopyat won the men's floor, delivering Israel's first Olympic title since 2004, and only second ever.
Rebeca Andrade, a surprise silver medallist in the all-around, went one better in the vault to give Brazil its first ever women's title in gymnastics.
Max Whitlock of Britain defended his Olympic title in men's pommel horse and Nina Derwael of Belgium won the gold medal in the women's uneven bars.
Ecuador had its first ever female champion when Neisi Patricia Dajomes Barrera claimed gold in the women's 76 kg weightlifting.
Britain's Charlotte Worthington won the first BMX freestyle gold in Olympic history, while Australia's Martin Logan took the men's title.
Ghana celebrated its first individual medal in almost half a century when featherweight boxer Samuel Takyi overpowered his Colombian opponent Ceiber Avila to guarantee himself at least a bronze.
As the thermometer touched 40 degrees at the athletics stadium, Australia's Emma McKeon painted the pool gold, becoming the first female swimmer to win seven medals at a single Olympic Games.
McKeon rewrote the record books at the pool after winning gold in the women's 4x100 medley relay and completing the sprint double with victory in the 50m freestyle.
The feat saw McKeon join Michael Phelps, Mark Spitz and Matt Biondi as the only swimmers with seven medals at a Games. Russian gymnast Maria Gorokhovskaya, in 1952, is the only woman to have won seven in any other sport.
"It still feels pretty surreal. I never thought I would win two golds in one session ... I'm very proud of myself," she said.
Caeleb Dressel confirmed his dominance in men's sprint swimming, powering to victory in the 50 free. The American added to his 100 gold, clinching a fifth medal of the Games as Team USA triumphed in the men's medley relay.
US swimmer Robert Finke touched first in the men's 1500m freestyle to make it a distance double after winning the 800m earlier in the meeting.
The United States ended with 11 golds in the pool, two ahead of fierce rivals Australia, whose nine golds marked their best-ever showing.
US golf star Schauffele held his nerve at the Kasumigaseki Country Club to see off Slovakia's Rory Sabbatini by one shot.
Schauffele was tied for the lead with Sabbatini with two holes to play. The American made birdie from six feet on the 17th hole to regain the lead. Then after a bad tee shot that forced him to play short of the water, he hit wedge to four feet and made the par to win.
Sabbatini set an Olympic record with a 61 and won the silver.
C.T. Pan of Taiwan, who closed with a 63, won the bronze in a playoff among seven countries that lasted four holes.
In a fight to the death with world number one Tai Tzu-Ying of Taiwan, China's Chen Yufei claimed the women's badminton singles gold with a 21-18, 19-21, 21-18 win.
Alexander Zverev of Germany won the gold medal in men's tennis singles, beating Russian opponent Karen Khachanov 6-3, 6-1 for the biggest title of his career.
The top-seeded Czech team of Barbora Krejcikova and Katerina Siniakova won gold in women's doubles. The Czechs beat the Swiss team of Belinda Bencic and Viktorija Golubic 7-5, 6-1.
Anastasia Pavlyuch­enkova and Andrey Rublev beat Russian team-mates Elena Vesnina and Aslan Karatsev 6-3, 6-7 (5-7), 13-11 for gold in mixed doubles.
In sweltering heat at the Enoshima Yatching Har­bour, Australia's Matt Wearn cruised to an easy victory in the men's Laser class and Anne-Marie Rindom of Denmark held on to win the women's Laser Radial event.
Elsewhere, France won the men's team foil competition after beating the Russian Olympic Committee 45-28 to earn a record eighth gold medal in fencing for the country at the Olympics.
Medals table
After Sunday's events
(Tabulated under gold, silver, bronze, total):
China 24 14 13 51
United States 20 23 16 59
Japan 17 5 9 31
Australia 14 3 14 31
Russian OC 12 19 13 44
Great Britain 10 10 12 32
France 5 10 6 21
South Korea 5 4 8 17
Italy 4 8 15 27
Netherlands 4 7 6 17
Germany 4 4 11 19
New Zealand 4 3 4 11
Czech Republic 4 3 1 8
Canada 3 4 7 14
Switzerland 3 4 5 12
Croatia 3 2 2 7
Taiwan 2 4 4 10
Brazil 2 3 5 10
Hungary 2 2 2 6
Slovenia 2 1 1 4
Ecuador 2 0 0 2
Kosovo 2 0 0 2
Qatar 2 0 0 2
Spain 1 3 3 7
Georgia 1 3 1 5
Romania 1 3 0 4
Sweden 1 3 0 4
Venezuela 1 3 0 4
Hong Kong 1 2 0 3
Slovakia 1 2 0 3
South Africa 1 2 0 3
Austria 1 1 3 5
Denmark 1 1 2 4
Serbia 1 1 2 4
Belgium 1 1 1 3
Jamaica 1 1 1 3
Norway 1 1 1 3
Poland 1 1 0 2
Tunisia 1 1 0 2
Ireland 1 0 2 3
Israel 1 0 2 3
Turkey 1 0 2 3
Belarus 1 0 1 2
Estonia 1 0 1 2
Fiji 1 0 1 2
Uzbekistan 1 0 1 2
Bermuda 1 0 0 1
Ethiopia 1 0 0 1
Greece 1 0 0 1
Iran 1 0 0 1
Latvia 1 0 0 1
Philippines 1 0 0 1
Thailand 1 0 0 1
Colombia 0 2 1 3
Dominican Republic 0 2 0 2
Ukraine 0 1 5 6
Indonesia 0 1 2 3
Mongolia 0 1 2 3
Cuba 0 1 1 2
India 0 1 1 2
Portugal 0 1 1 2
San Marino 0 1 1 2
Uganda 0 1 1 2
Bulgaria 0 1 0 1
Jordan 0 1 0 1
North Macedonia 0 1 0 1
Turkmenistan 0 1 0 1
Kazakhstan 0 0 3 3
Mexico 0 0 3 3
Azerbaijan 0 0 2 2
Egypt 0 0 2 2
Argentina 0 0 1 1
Finland 0 0 1 1
Ivory Coast 0 0 1 1
Kuwait 0 0 1 1
Malaysia 0 0 1 1
You May Also Like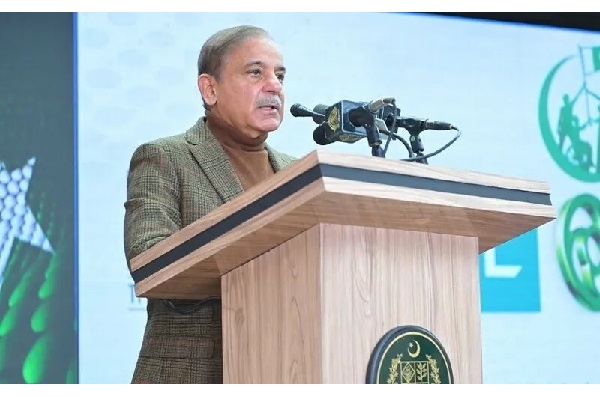 ISLAMABAD: Prime Minister Shehbaz Sharif on Tuesday indicated that the government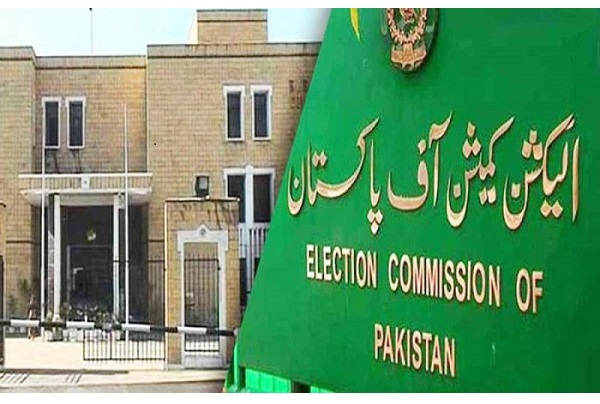 ISLAMABAD: The Election Commission of Pakistan on Wednesday reached out to authorities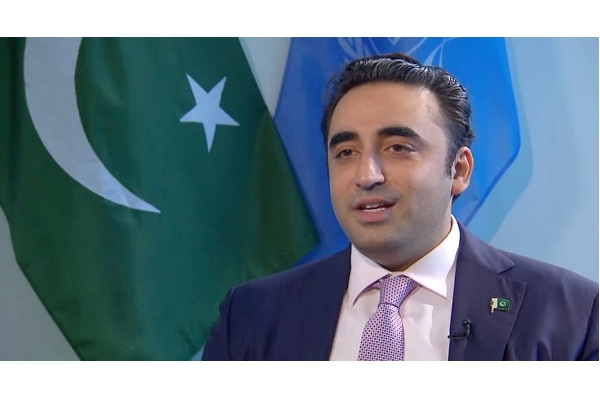 NEW DEHLI: India has invited Pakistan's foreign minister to a meeting of the Shanghai Co-operation