NEW DELHI: The Kapoors and the Khans are flooded with congratulatory messages, warmth and love as they welcome a new member to the family.

Bollywood actors Kareena Kapoor and Saif Ali Khan were blessed with their second baby boy on Sunday morning. Since then, be it Kareena's relatives or Saif's family members or the industry colleagues and friends – all are sharing their happiness on social media.
The first among them was Riddhima Kapoor who took to her instagram handle to share a throwback picture from their previous get-togethers and wrote, "Congratulations Bebo & Saif #itsaboy." 
You May Also Like
The President expressed satisfaction over these measures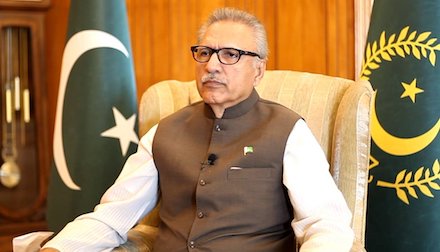 President Dr Arif Alvi says Israeli attack on Gaza
The United Nations Secretary General Antonio Guterres