TEHRAN: Iran on Thursday slammed the United Nations' decision to suspend its voting rights for failing to pay its dues as "fundamentally flawed, entirely unacceptable and completely unjustified".
Tehran argues that the $16.2 million it owes to the UN is the result of Washington's crippling sanctions, imposed after former president Donald Trump in 2018 unilaterally withdrew the US from a nuclear deal with Iran.
Iran's voting rights at the UN General Assembly were suspended in January under rules for countries whose arrears are equal to or exceed their contributions due for the past two years.
Zarif said Iran rejected the suspension of its voting privileges because Tehran's "incapacity to transfer its financial contribution has been entirely beyond its control". Guterres, in a May 28 letter to the UN General Assembly, said five nations were barred from voting due to their failure to pay arrears, but added the UN could permit them to vote if it were deemed to be "due to conditions beyond the control" of the member state.
Iran's Foreign Minister Mohammad Javad Zarif expressed his "strong dismay" at the loss of voting rights, in a letter sent on Thursday to UN chief Antonio Guterres. "Iran's inability to fulfil its financial obligation toward the United Nations is directly caused by 'unlawful unilateral sanctions' imposed by the United States," Zarif wrote, according to the letter posted on his Twitter account.
You May Also Like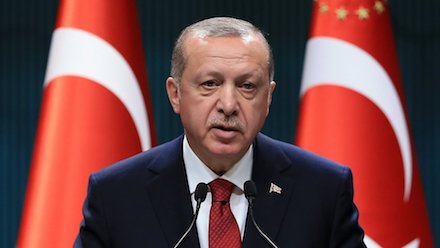 President Joe Biden and Turkish President Tayyip Erdogan
Nadal, who reached the French Open semifinals last week