Govt effectively raised voice against publication of blasphemes caricatures: Religious Minister
PESHAWAR: Minister for Religious Affairs Noorul Haq Qadri says the government has effectively raised the voice against publication of the blasphemes caricatures of the Holy Prophet Khatam un Nabiyeen Hazrat Muhammad (SAWW) across the globe.
Addressing a function of Milad-un-Nabi in district Khyber today (Sunday), he said Prime Minister Imran Khan has written letter to the leaders of Muslim Ummah to devise a framework to stop recurrence of such acts in future.
Noor-ul-Haq Qadri strongly condemned the publications of blasphemous caricatures of the Holy Prophet (PBUH) in France which deeply hurt the sentiments of Muslim community.
You May Also Like
KARACHI: Pakistan Super League (PSL) has roped Naseebo Lal,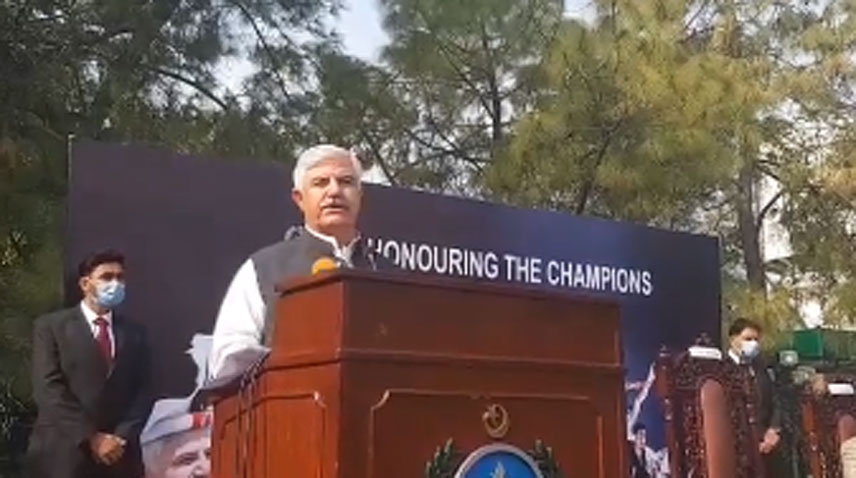 PESHAWAR: Concluding ceremony of Under-16

KARACHI: The South African cricket squad has