UNITED NATIONS: Pakistan urged the global community on Wednesday to unite against all hate-based beliefs as the world observed the first International Day to Combat Islamophobia.
Meanwhile, UN Secretary General António Guterres reminded the world that nearly two billion Muslims who live on this planet "reflect humanity in all its magnificent diversity. Yet, they often face bigotry and prejudice simply because of their faith".
Last year, the UN unanimously adopted a resolution to observe March 15 as a new annual day of observance for tackling hatred and prejudice towards Muslims. In 2020, Pakistan initiated the move in the UN General Assembly to observe a day against Islamophobia.
March 15 was chosen because on this day in 2019, 51 Muslims were killed and 40 injured in mass shootings in mosques in Christchurch, New Zealand.
World observes first International Day to Combat Islamophobia
"This is a moment for all of us to come together and reverse the tide of hate and bigotry that threatens to undermine solidarity, peace and cooperation among and within nations," said Pakistan's UN Ambassador Munir Akram in his message.
The UN secretary general, however, underlined a key point in his message, noting that Muslim women often suffer "triple discrimination" because of their gender, ethnicity, and faith.
In a message released on Wednesday, the UN described Islamophobia as "a fear, prejudice and hatred of Muslims that leads to provocation, hostility and intolerance by means of threatening, harassment, abuse, incitement and intimidation of Muslims and non-Muslims, both in the online and offline world".
"Motivated by institutional, ideological, political and religious hostility that transcends into structural and cultural racism, it targets the symbols and markers of being a Muslim," it said.
Mr Guterres said that March 15 was "a call for action to stamp out anti-Muslim hatred" from the globe. "We must stand up against it. Today and every day, we must counter the forces of division by reaffirming our common humanity", he said in a tweet.
Media reports marking the 20th anniversary of the 9/11 terrorist attacks noted that the tragedy forever changed the status of Muslims in the United States as they became targets of anger and racism.
Blinken condemns Islamophobia
Meanwhile, US Secretary of State Antony Blinken said on Wednesday that the US would continue to work with the international community to eliminate Islamophobia.
"Muslims worldwide too often face discrimination and hatred based on their religious beliefs," he said in his message of the day.
"Every person, everywhere has the right to freedom of thought, conscience, religion, and belief, including the freedom to change their beliefs or not believe," he said. "Each person also has the freedom, either individually or in community with others, in public or private, to manifest those beliefs in worship, observance, practice, and teaching."
You May Also Like
KYIV: Russia fired a barrage of missiles at Kyiv on Monday sending panicked residents running for shelter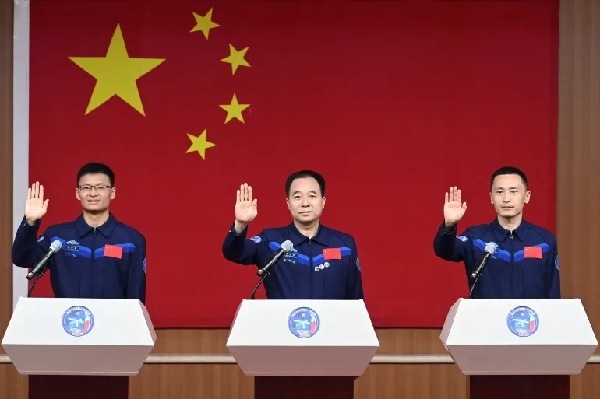 JIUQUAN: China will send its first civilian astronaut into space as part of a crewed mission to the Tiangong space station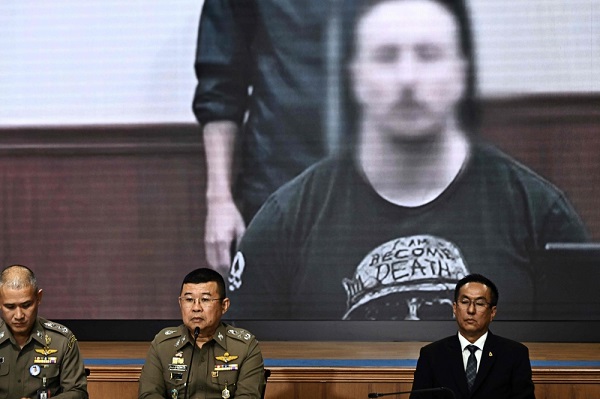 BANGKOK: Thai police said on Monday they have charged a Canadian man they described as a mercenary