Introduction
Pakistan has long been in a chase to transform its economy, and it can only be achieved when our government shows it's focused on the E-commerce sector.
Before starting the whole story of e-commerce, it is important to know what actually the term e-commerce means is. E-commerce is also known and recognized as "electronic commerce and internet commerce". The name is self-explanatory. E-commerce means buying and selling of goods and products by using electronic means such as by
•    Mobile applications
•    Internet
It also involves the transactions of goods and services, fund transfer and exchange of data.
         Initially, people try to shop by proper going to marts and market places but with the emergence of e-commerce and its popularity over the last few decades, replacing the classic brick and mortar stores to a click and mortar stores.
Reasons behind E-commerce development in Pakistan
In Pakistan, Google and E-commerce is the latest trend. Pakistan is building its way to becoming a digital economy in the coming future.
•    Pakistan is a developing country of young people, with an average age of 23 years old.
•    Its young generation is educated & tech-loving, resulting in an amazing increase in online shopping trend in Pakistan.
Classification of E-commerce 
Ecommerce is classified in different types either on the basis of merchants-according to what they're selling or according to different parties involved.
On the basis of merchants-What, they are selling?
•    Stores that sell physical goods i.e. eyewear retailer, menswear, and shoe retailer.
•    Service-based-e-tailers i.e. Fiverr.com.
•    Digital products 
On the basis of parties 
Parties participating in the transaction include
•    Business to consumer
•    Business to business
•    Consumer to business
•    Consumer to consumer
•    Business to government
•    Consumer to government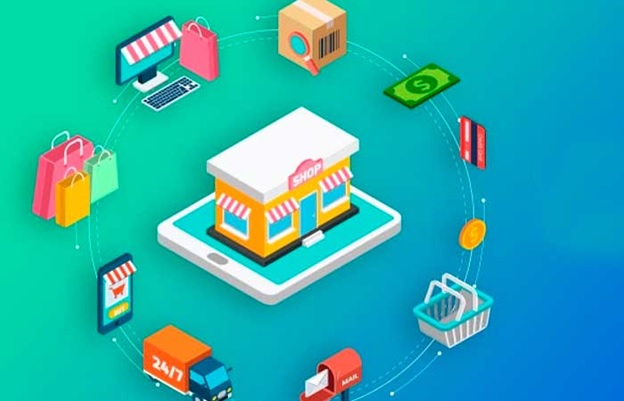 Advantages of electronic commerce
There are a lot of benefits provided by online shopping and their services. Its main advantages are:
•    Global reach 
•    Always open-Physical business has some limitations, but an "online services" remains open 24 hours day, seven days a week, and 365 days a year.
•    Cost savings-discounts offers
•    Data protection and security
•    No need for physical stores
•    Lots of choices
•    Location independence-globally all over the internet.
•    No need to handle currency
Disadvantages of E-commerce
•    The inability to touch products-Online images can't convey the whole story of products. Sometimes, trust issues may also be created with this con.
•    Limited customer services
•    Need internet access and internet devices
•    Security issues
•    Delay in receiving goods
•    Inability to identify scams
It is a highly convenient method; you can ask all your queries about the product from the seller.
Scope of E-commerce in Pakistan
There is a lot of online businesses carrying out in Pakistan including food, property, and car selling services through the internet. The E-commerce industry is an internet revolution all over the world. As e-commerce business is ignored in Pakistan at Government and individual level by considering it risky and unsafe. There are Price comparison websites which are emerging and there you can see Product's price in Pakistan at one place from different online stores. Pakistan is not as better in developing E-commerce system as its other competing economies have done. Secured a digital payment method; PayPal should be developed in Pakistan. But due to a number of reasons, it is not available in Pakistan. Reasons are:
•    Payment clearance complications
•    Money laundering issues
•    The high cost of entry
PayPal approach provides exporters the opportunity to receive money easily. It leads to more business due to the trust factor.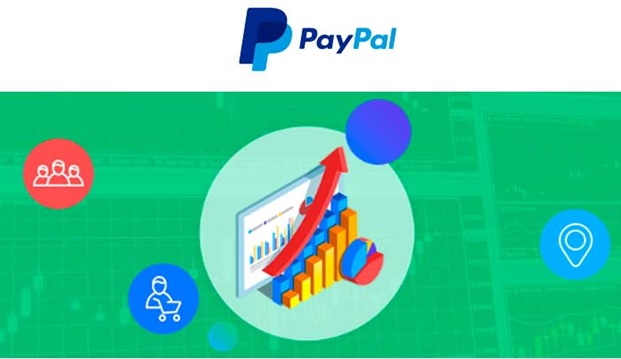 Promotion of E-commerce industry in Pakistan
There are two factors highly responsible for the promotion of E-commerce business in Pakistan. These two factors include:
•    Financial inclusion
•    Sufficient literacy required to conduct a transaction.
Hurdles in developing E-commerce
Imposition of taxes
Tax imposition on different online sites such as online transport services like Uber and Careem by the Sindh government will discourage the consumers from shifting towards a digital economy.
Lack of tutorials in native languages
Unavailability of regional languages for product descriptions and tutorials is the biggest barrier to the pace of E-commerce business and digital transformation. For its solution, the government should encourage and boost the significance of E-commerce amongst the public through conducting different awareness campaigns, which supports this business at the national, regional and international levels as "communication is at the heart of E-commerce and society".
E-commerce has a bright future in Pakistan as it promotes global tourism. Pakistan has revolutionized the creative industry through E-commerce and in this context; Amazon is the best example.

 
Pakistan has just scratched the surface – it needs to do a lot more!
Steps required to become successful with international E-commerce includes
•    Establishing an online business
•    Integration of preferred international payment options
•    Cross-border delivery
•    After-sale services
As the world is transforming into globalization, it is all because of the activities of e-commerce. Although Pakistan is facing many challenges and hurdles in the road of e-commerce business, still making its name day by day for making it's future brighter.
Conclusion
E-commerce is taking its horizons in Pakistan. Developing of online payments giants PayPal and Alibaba to the country is the biggest step for making the E-commerce industry future shinier and flourished.
You May Also Like
WASHINGTON: US financial contributions to the World Health Organisation (WHO)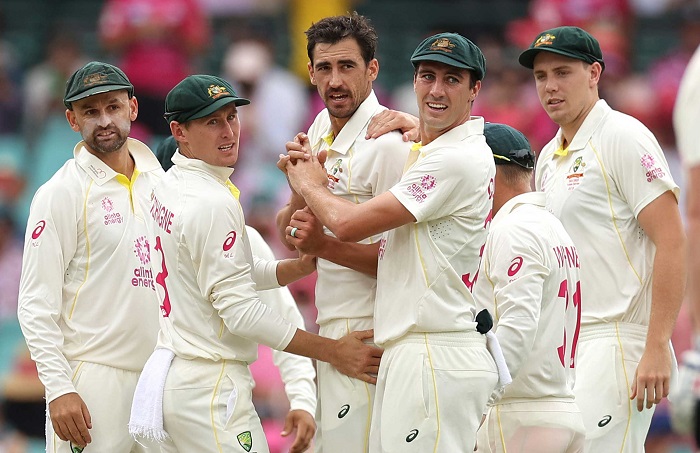 MELBOURNE: No player from the Australian cricketing squad indicated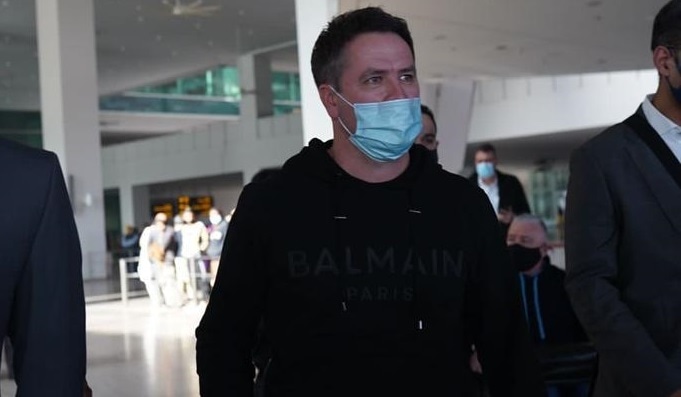 ISLAMABAD: Former England football Michael Owen arrived in Pakistan on Tuesday