The Foreign Office (FO) on Thursday summoned Indian Deputy High Commissioner Gaurav Ahluwalia for a consecutive third time over consistent ceasefire violations along the Line of Control (LoC) by the Indian troops.
A statement issued by the FO read that Spokesperson Dr Faisal summoned the Indian Deputy High Commissioner Gaurav Ahluwalia again and condemned the unprovoked ceasefire violations by the Indian occupation forces along the Line of Control (LoC) on July 30. "In addition to one martyrdom and nine victims of injuries conveyed to the High Commission of the Republic of India earlier on 31 July, 2019, in Nauseri Sector along LoC, one more innocent civilian lady, Bisma daughter of Ghulam Murtaza, was martyred while 6 other civilians, including women and children, sustained serious injuries. Resultantly, two innocent civilians have been martyred and fifteen civilians have sustained serious injuries on 30 July 2019," the statement read.
"The Indian occupation forces along the LoC and Working Boundary have continuously been targeting civilian populated areas with artillery fire, heavy-caliber mortars, and automatic weapons, which still continues," the FO said. "The deliberate targeting of civilian populated areas is indeed deplorable and contrary to human dignity, international human rights and humanitarian laws. The ceasefire violations by India are a threat to regional peace and security and may lead to a strategic miscalculation," it added.
The spokesperson urged the Indian side to respect the 2003 ceasefire arrangement, investigate these and other incidents of ceasefire violations, instruct the Indian forces to respect the ceasefire in letter and spirit and maintain peace on the LoC and the Working Boundary.
While showing concern over the new rules formulated by the Pakistan Medical and Dental Council (PMDC), the members of a parliamentary committee on Thursday recommended reviewing thoroughly the rules in order to avoid any confusion and injustice with the medical colleges.
The committee directed the PMDC that the council should concentrate on quality instead of focusing on shutting down the private colleges not fulfilling the required criteria. "It's a general consensus among a few academic circles that the PMDC is taking such strict measures against private medical colleges to close those in order to pave way for some colleges backed by military institutions," said MNA Khalid Hussain Magsi, who headed the National Assembly Standing Committee on National Health Services, Regulations and Coordination. The committee members said that the rules were constituted in a hurry apparently to accommodate some particular private medical colleges.
In response, PMDC President Dr Tariq Bhutta said under the new rules, an impartial inspection committee has been formed to examine the criteria in the private medical colleges. "So for the new council has held 10 meetings in which 13 sub-committees were formulated for different tasks in various colleges for quality check while around 40 meetings have been called in this short span of time," he informed the lawmakers. "Besides some other developments, registration of some 30 doctors has been suspended provisionally and registration of three others was cancelled over non-fulfillment of the set legal criteria," he said, adding that cases of seven bogus doctors have been sent to the Federal Investigation Agency (FIA) for action against them over fraudulent registration. Dr Bhutta said a number of cases are pending with different courts. "When the council takes action against substandard colleges and doctors, many of them approach courts, which is regretful," he opined.
Lawmakers said that complete closure of any college is not a logical solution. Instead, they suggested, such colleges should be made to follow the set laws. The committee members questioned the ToRs of the inspection committee under which it was formed and empowered to assess the quality and standards of the colleges. In response, Dr Bhutta said complete details with all relevant documents will be provided to the committee within a couple of weeks. The lawmakers also demanded a uniform mechanism for admissions in medical colleges.
While discussing another agenda item regarding replacement of council members without consent and knowledge of Dr Bhutta, the parliamentarians expressed their annoyance over the move. During the meeting, voting was conducted to determine that either replacement of members without president's approval was an appropriate measure or not. Almost all committee members termed the replacement void.
The Ministry of National Health Services had last month, through a notification, withdrawn the nomination of four council members, including Professor Shoaib Shah, Dr Salman Jaffar and Dr Khalid Usman. The ministry had also notified Dr Shehnaz Nawaz and Lt Gen (r) Dr Azhar Rashid as new members.
Following the directives of International Court of Justice (ICJ), Pakistan has decided to grant consular access to Kulbhushan Jadhav on Friday.
In his weekly presser, Foreign Office Spokesperson Mohammad Faisal said Pakistan will grant consular access to the India spy and has been waiting for India's reply. The FO spokesperson further said that India is yet to reply on the matter.
Meanwhile, India's Ministry of External Affairs Spokesperson Raveesh Kumar has said that India has received a proposal from Pakistan. "We will maintain communication with Pakistan through diplomatic channels," Kumar said in his press conference.
You May Also Like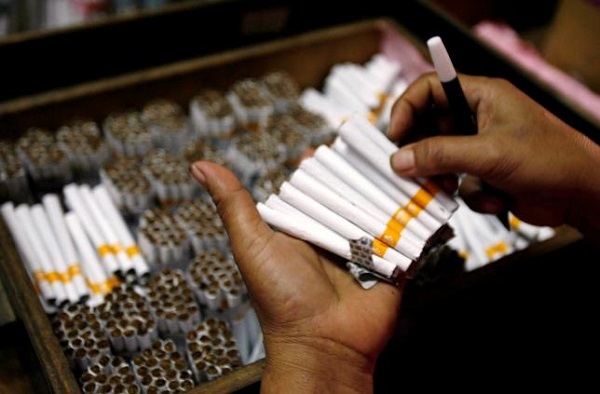 ISLAMABAD: The government on Thursday announced fresh revenue measures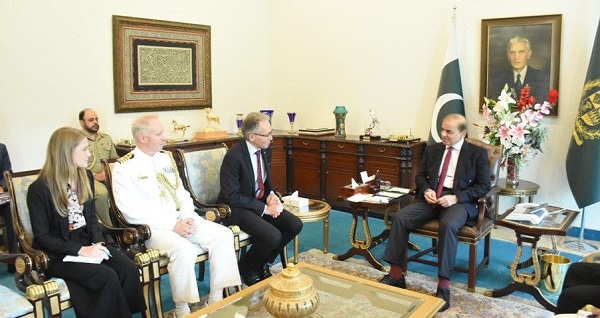 ISLAMABAD: Prime Minister Shehbaz Sharif on Thursday said that Pakistan desired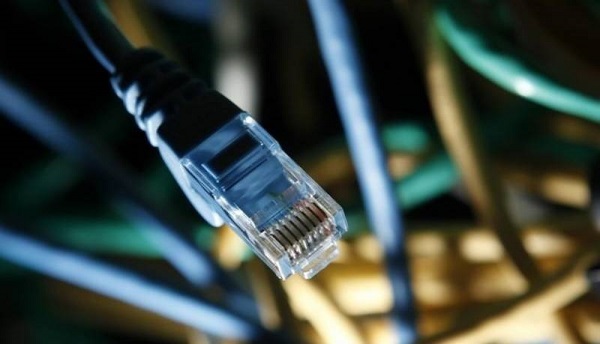 ISLAMABAD: The Pakistan Telecommunication Authority said on Friday that an "issue"