SEOUL/DUBAI: People infected with the more transmissible Delta variant have a viral load 300 times higher than those with the original version of the Covid-19 virus, when symptoms are first observed, a South Korea study found.
But the amount gradually decreased over time to 30 times in four days and over 10 times in nine days and it matched levels seen in other variants after 10 days, the Korea Disease Control and Prevention Agency (KDCA) said on Tuesday.
The higher load means the virus spreads far more easily from person to person, increasing infections and hospitalisations, a health ministry official Lee Sang-won told a news conference.
"But it doesn't mean Delta is 300 times more infectious we think its transmission rate is 1.6 times the Alpha variant, and about two times the original version of the virus," Lee said.
The Delta variant of the novel coronavirus was first identified in India and the Alpha variant in the UK.
To avoid the spread of the Delta variant, now the dominant strain, the KDCA urged people to immediately get tested when developing Covid-19 symptoms and avoid in-person meetings.
The rapid spread of the Delta variant and low vaccination rates have caught much of Asia off-guard, especially in emerging markets, even as economies in Europe and North America reopen.
The study compared the viral load of 1,848 patients infected with the Delta variant with 22,106 people who had other strains.
South Korea reported 1,509 new coronavirus cases for Monday, raising the total to 239,287 infections, with 2,228 deaths.
It has vaccinated 51.2pc of its 52 million population with at least one dose of a vaccine, while 23.9pc have been fully vaccinated.
Iran on Tuesday reported a record daily 709 deaths from Covid-19 as the worst-hit country in the Middle East faced a fifth surge in infections led by the highly contagious Delta variant.
The health ministry said the total number of cases had reached 4.75 million with 40,623 new infections over the past 24 hours. Total fatalities rose to 103,357, state TV reported.
Authorities imposed a two-week road travel ban between cities in the Islamic Republic until Aug 27, except for essential vehicles. Non-essential businesses and public offices were allowed to reopen on Sunday after a week of mandatory shutdown to help limit the spread of coronavirus infections.
The government has not yet announced whether or not new restrictions will be imposed soon. Health authorities have warned that daily deaths might reach 800 in coming weeks if Iranians fail to respect health precautions.
Social media users have criticised the government for being slow to vaccinate people — only about 6.5 million of the 83 million population are fully inoculated. Officials have blamed US sanctions and delays in importing vaccines.
Food, medicine and other humanitarian supplies are exempt from US sanctions reimposed on Tehran in 2018 after President Donald Trump walked away from a 2015 deal between world powers and Iran over its nuclear programme.
But the US measures, which target sectors including oil and financial activities, have deterred some foreign banks from processing financial transactions with Iran. Tehran says this has frequently disrupted efforts to import essential medicines and other humanitarian items.
You May Also Like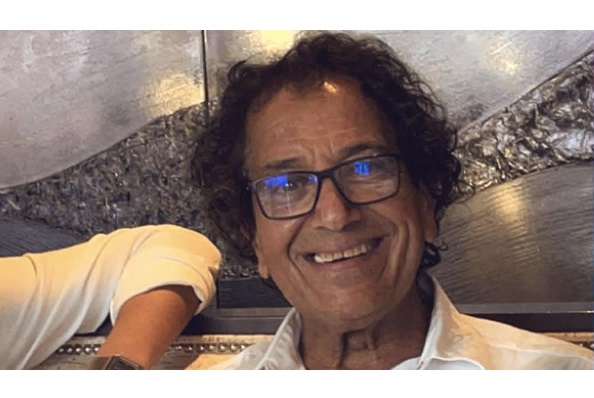 DUBAI: A US citizen sentenced to 19 years in a Saudi prison for social media posts criticising the country's rulers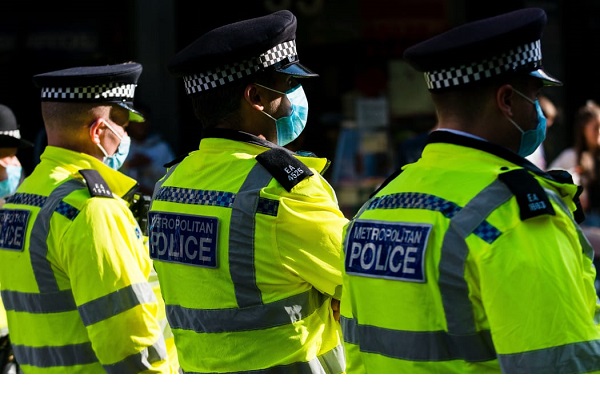 LONDON: London's Metropolitan Police is institutionally racist, sexist and homophobic and could still be employing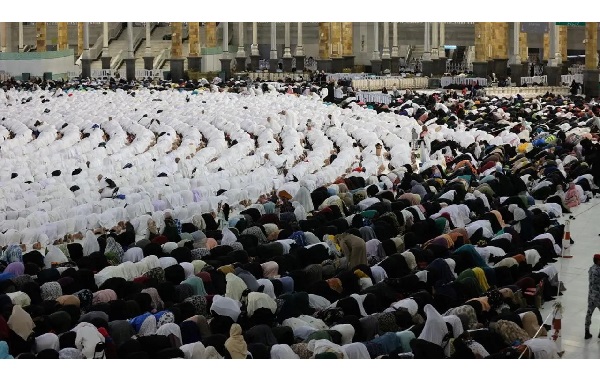 RIYADH: Saudi Arabia has announced that Ramazan will start on Thursday after the moon was not