Complete inquiry report of train accident will be made public: Federal Railways Minister
RAHIM YAR KHAN: The complete inquiry report of the train accident will be made public and those responsible for it will be taken to task. An announcement to the effect will be made at Pakistan Railways Headquarters, Lahore, on Wednesday.
This was stated by Federal Railways Minister Azam Khan Swati while speaking to the media at the Shaikh Zayed Medical College Hospital (SZMCH) here on Tuesday.
He claimed that Rs20 billion were spent on the signal system which had not been functional yet and trains were being run with utmost caution. He said the Sukkur division railway track laid in 1971 needed to be replaced in 30 years but sadly it could not be done.
Swati said he had conveyed the entire situation to PM Imran Khan and Planning Minister Asad Umar. "Should we wait for the ML-I to be executed by China under the CPEC or start track rehabilitation on our own will be decided on Wednesday," the minister said.
He said the officers playing with precious human lives would be penalised. He said these accidents were taking place due to negligence of railway officials. He admitted that the railway track of Sukkur division was dilapidated.
He said he took responsibility for the disaster and the faulty signal system was the cause of the accident. He said 58 passengers had lost their lives and more than 100 were injured in this tragic accident and 23 of the injured had been shifted to the SZMCH.
You May Also Like
Novak Djokovic claimed a 19th Grand Slam title
Joe Biden on Sunday had tea with Queen Elizabeth II.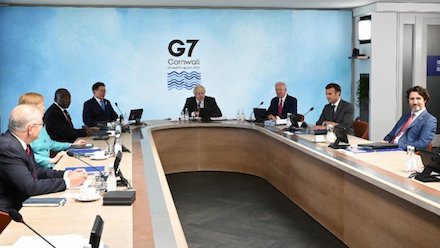 China warned the G7 leaders