GUJJAR KHAN: The 72nd Shahadat anniversary of first recipient of Nishan - e - Haider,  Captain Muhammad Sarwar, is being observed today .
Raja Muhammad Sarwar was commissioned in Punjab Regiment in 1944.
He rendered supreme sacrifice for the nation and embraced martyrdom on July 27 1948 at Uri sector in Kashmir war against Indian Army.

A march towards the Uri region of the Indian Kashmir was commenced under Capt. Sarwar, and led an attack on the disorganized Indian Army's troops, forcing them to retreat from the Gilgit-Baltistan to Ladakh in Indian Kashmir on 26 July 1948.

Capt. Sarwar's company followed the retreated Indian Army's troops to the Uri region where his unit faced off the strongly fortified enemy position located in the Uri sector. His company was only 50 yards away from the fortified enemy position as the Indian Army's soldiers begin their mortar shelling at his positions, and received instructions on leading the attack on the left side of the bunker where the shelling was taking place. Moving towards the new position, his passage was blocked due to the barbed wires and decided to move to cut the wires with only taking six men alongside. During the firefight, Capt. Sarwar used the bolt cutter to cut their barbed wires and due to the downpour of shelling, his chest perforated, taking a bullet with a machine gun fire.
On 27 July 1948, Capt. Sarwar embraced shahadat  while clearing the passage. He was 38 years old.
He was posthumously awarded first Nishan-e-Haider. His insurmountable courage and unwavering loyalty will forever be an epitome of valiance.
You May Also Like
GILGIT: Pakistan-China border via Khunjerab Pass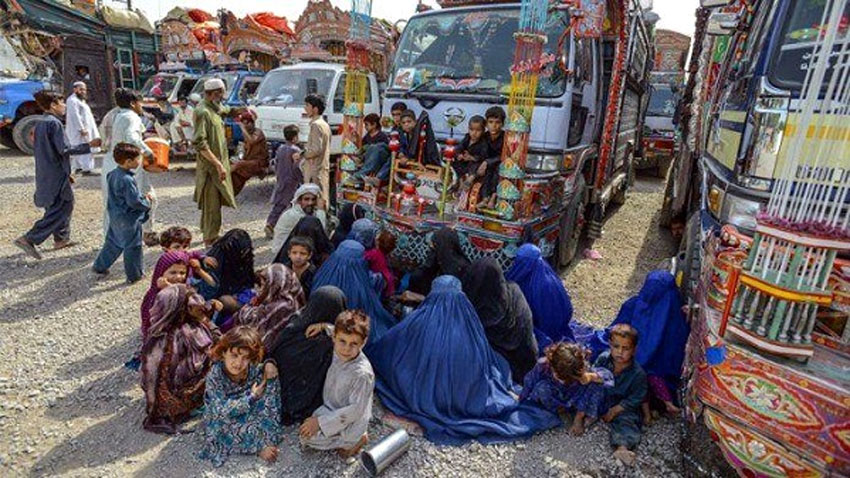 PESHWAR: The process of voluntary repatriation of Afghan
ISLAMABAD: Prime Minister Imran Khan has urged the people to play