OTTAWA: Canadian Prime Minister Justin Trudeau is preparing to ease border restrictions for travellers who have been fully vaccinated against Covid-19, Bloomberg reported, citing people familiar with the discussions.
Canada is making plans to loosen the current 14-day isolation period for travellers who have received two vaccine doses, Reuters reported, quoting Bloomberg. Travellers entering Canada would still be tested for the coronavirus and may be required to quarantine for a shorter period, according to the report.
The plan is expected be announced within days, Bloomberg said. Politico reported that Canada was eyeing the date of June 22 to begin loosening restrictions at the US border, according to Reuters.
You May Also Like
Novak Djokovic claimed a 19th Grand Slam title
Joe Biden on Sunday had tea with Queen Elizabeth II.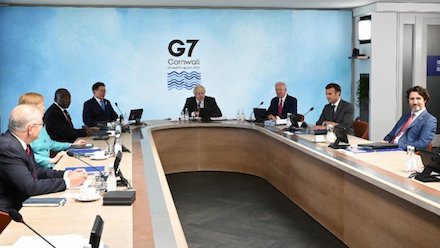 China warned the G7 leaders