KABUL: Afghan President Mohammad Ashraf Ghani on Sunday met with the visiting US inter-ministerial delegation, led by Zalmay Khalilzad, US Special Representative for Afghanistan Reconciliation, the president's office said.
The two sides discussed issues including expanding cooperation, and maintaining bilateral political, security, defence and economic relations, the office said in a statement. Concerning the continuation of 3.3 billion dollars in annual assistance for the Afghan National Defence and Security Forces (ANDSF), the US delegation conveyed the White House message of supporting the ANDSF as well as supporting Afghanistan in the economic areas, according to the statement.
You May Also Like
Novak Djokovic claimed a 19th Grand Slam title
Joe Biden on Sunday had tea with Queen Elizabeth II.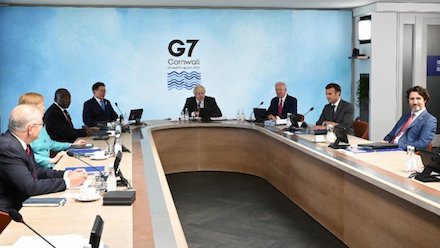 China warned the G7 leaders