KABUL: Afghanistan's intelligence agency announced on Saturday that it had arrested Farooqi along with 19 key members of the terrorist group. However, the National Directorate of Security (NDS) did not say when and where he was arrested.
Farooqi, who is also known as Abdullah Orakzai, is a Pakistani national belonging to Orakzai tribal district, Afghan presidential spokesman Sediq Sediqqi said on Sunday in a Twitter post.
"The Ambassador of Afghanistan to Pakistan was called to the Ministry of Foreign Affairs and conveyed Pakistan's views with regard to the arrest of ISIS-K (Islamic State of Iraq and Syria-Khorasan) leader, Aslam Farooqi, by the Afghan authorities on 5 April 2020," a statement issued by the Foreign Office said.
"It was emphasized that Pakistan had been expressing its concerns over the activities of this group, which were clearly detrimental to Pakistan. Pakistan's position in this regard was being regularly shared with the Government of Afghanistan and others concerned," the statement said, adding that it was underscored to the ambassador that since Farooqi was involved in anti-Pakistan activities in Afghanistan and should be handed over to Pakistan for further investigations. "It was further underlined that the two sides should coordinate actions against the menace of terrorism, including through established mechanisms," it added.
Farooqi was arrested nearly two weeks after the IS claimed responsibility for carrying out a suicide attack against a minority Sikh worship place in the Afghan capital Kabul, which killed at least 25 worshippers.
Afghanistan's First Vice President Amrullah Saleh congratulated NDS and its Director Zia Seraj for capturing the Daesh leader. Seddiqi and Saleh said Farooqi is a Pakistani national from Orakzai tribal district.
However, Afghan Taliban challenged the Afghan claim about the Daesh leader's arrest and said 'pressure by the Taliban fighters forced Farooqi to surrender and take shelter' with Afghan forces.
Taliban spokesman Zabihullah Mujahid said Farooqi surrendered to the Afghan government's forces in Mazar Darra area in Kunar. "The Mujahideen of the Islamic Emirate had besieged Farooqi in Mazar Darra area in Kunar and he established contact with the Kabul administration's forces and surrendered to the government in the wake of his contact," Mujahid said.
Mujahid in an audio message said the Kabul administration forces have in fact given him shelter and now they are taking credit and giving impression of his arrest. "Farooqi and other Daesh operatives were taken to a guest house by the government forces under an understanding with them," he claimed.
You May Also Like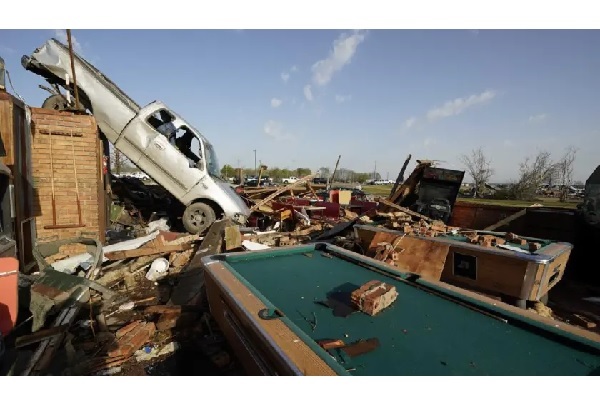 WASHINGTON: At least 23 people were killed as a devastating tornado ripped across the southern US state of Mississippi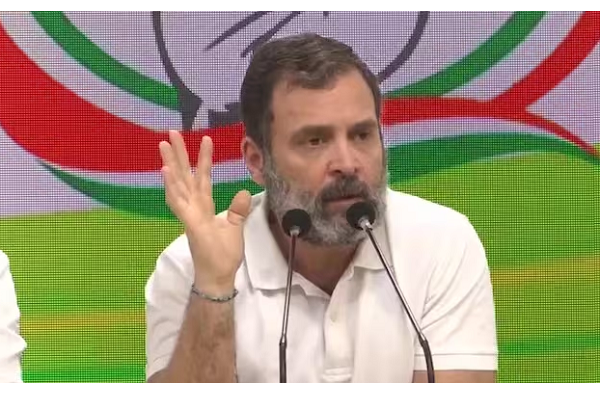 NEW DELHI: Top Indian opposition figure Rahul Gandhi said Saturday he would keep fighting for democracy
WASHINGTON: Nadia Kahf made history when she took oath in New Jersey this week as the first judge