KARACHI: A woman died and at least 12 people sustained injuries when an improvised explosive device (IED) attached to a motorbike went off near Boutlan Market in Kharadar late on Monday night, officials and witnesses said.
A police van passing through the famed Kaghzi Bazaar near Boulton Market was apparently the target of the blast that claimed the life of a young woman travelling in a rickshaw and left a dozen others, including a police officer and an eight-year-old boy, wounded.
The police vehicle and a few other vehicles, including two-wheelers and a three-wheeler, were damaged in the blast that also triggered a fire, showed video clips aired by some TV channels soon after the IED blast that took place at 9.50pm.
Head of Shaheed Benazir Bhutto Trauma Centre of Dr Ruth Pfau Civil Hospital Karachi, Dr Sabir Memon, confirmed that one body and 12 injured were brought to the centre. He said condition of two of the injured was serious.
Sindh Chief Minister Murad Ali Shah earlier taking immediate notice of the incident declared an emergency at the Civil Hospital and sought an immediate report from Sindh police chief.
In the meantime, crime scene unit of the police rushed to the blast site and secured the scene where bomb disposal squad officials were called to ascertain the nature of the explosion.
"Preliminary report showed that the real target was the police mobile," DIG Karachi South Sharjeel Kharal said. He said initial assessment showed the IED explosion was 'similar' to the recent Saddar blast, but they were waiting for the report of bomb disposal officials.
He said the wholesale cloth bazaar of Boulton Market was almost closed with only a few people present in the locality when the bomb went off in the late hours.
Senior officer of the Counter-Terrorism Department Raja Umar Khattab said the IED, which was planted on a parked motorbike in the bazaar, was detonated apparently with a remote control device when the police vehicle slowed down near it. The CTD officer said the target appeared to be the police mobile van that was damaged in the explosion.
He said the IED containing ball bearings seemed to be similar to the one used to carry out the blast in the busy commercial area of Saddar.
You May Also Like
RAWALPINDI: Chairman Joint Chiefs of Staff Committee (CJCSC) General Nadeem Raza,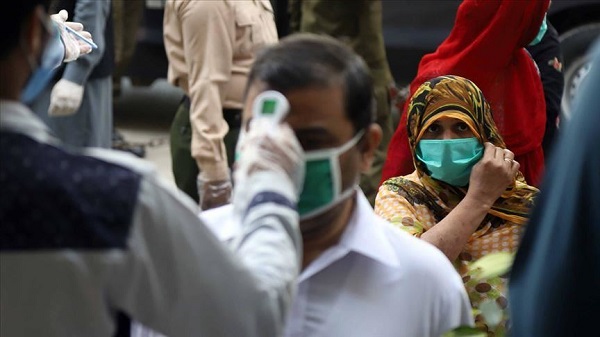 ISLAMABAD: Pakistan on Saturday reported more than 800 cases the largest daily increase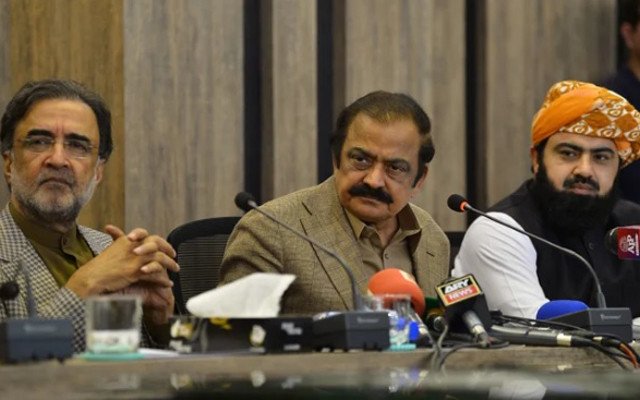 ISLAMABAD: Interior Minister Rana Sanaullah on Saturday promised to use "fresh" and "updated"