ISLAMABAD: While the National Command and Operation Centre (NCOC) on Tuesday decided to keep main Covid-19 vaccination centers open on 9th of Muharram (today), schools in Sindh would reopen with 50 per cent attendance from Aug 23.
The vaccination centers will remain closed on Ashura day (Thursday).
As over 43 million doses of Covid-19 vaccine have been administered in Pakistan, the federal government has got assurance that it will receive over 10m doses of Pfizer vaccine from Covax during the current month.
Sindh Education Minister Syed Sardar Ali Shah announced the reopening of schools. The decision was taken at a meeting of the provincial education department's steering committee held in Karachi and chaired by Mr Shah.
On the other hand, 95 more persons died because of Covid-19 and 3,221 were infected in a single day, according to the NCOC data shared on Tuesday. The number of active cases across the country was 87,423 as of August 17.
According to an official statement, a meeting of the NCOC, chaired by its head Asad Umar, decided to keep main vaccination centers open on 9th Muharram so that people could be benefitted. The forum decided that the vaccination centers would remain closed on Thursday.
An official of the Ministry of National Health Services said that the decision to keep main vaccination centers open was made to provide an opportunity to the people to get themselves vaccinated. "We have got assurance from Covax [an international alliance which has pledged to provide free vaccine for 20 per cent population of Pakistan] that 5.1 million doses of Pfizer vaccine are expected to reach Pakistan in a few days and another 5m in two weeks," he said.
Moreover, the NCOC has asked the provinces to ensure implementation of standard operating procedures (SOPs) and guidelines regarding Ashura.
According to draft of guidelines, available with Dawn, people should follow Covid-19 SOPs during Majalis and mourning processions (wearing of masks and availability/use of sanitisers). Administration of at least one dose is mandatory for Zakireen for conduct of Majalis and children, elderly and other vulnerable people cannot participate in Majalis. Only licensed/traditional processions and Majalis can be held and media houses should broadcast live renowned Zakireen's Majalis to encourage maximum people to stay home.
The venues for Majalis should be open and spacious with proper ventilation arrangements. Social distancing of six feet is mandatory for participants. Imambargah administrations are to ensure markings similar to those practiced at mosques. Thermal screening of all individuals at the entrance is mandatory and availability of masks and sanitisers/hand washing arrangements at entrance is to be ensured by organising committees. Health desks should be established to segregate symptomatic individuals and those with signs of cough, flue / fever must not be permitted to enter.
Moreover, the administrations have been told to avoid lengthy Majalis and ensure that people would not touch, kiss/hug devotional objects. Tabarruk should be distributed only in parcels.
You May Also Like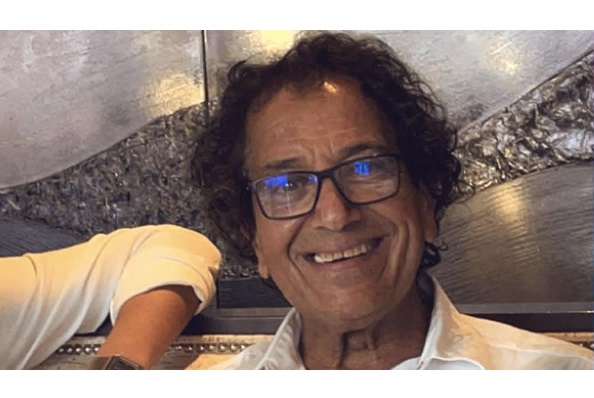 DUBAI: A US citizen sentenced to 19 years in a Saudi prison for social media posts criticising the country's rulers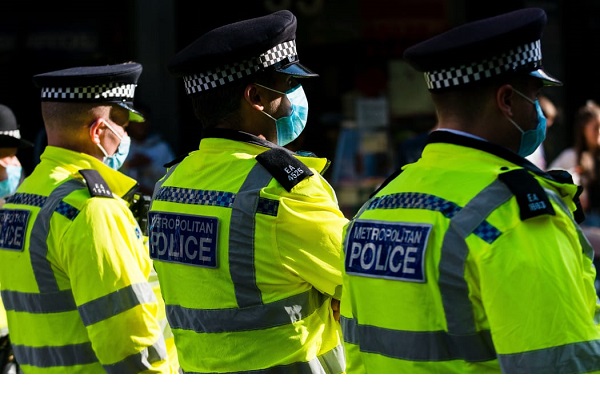 LONDON: London's Metropolitan Police is institutionally racist, sexist and homophobic and could still be employing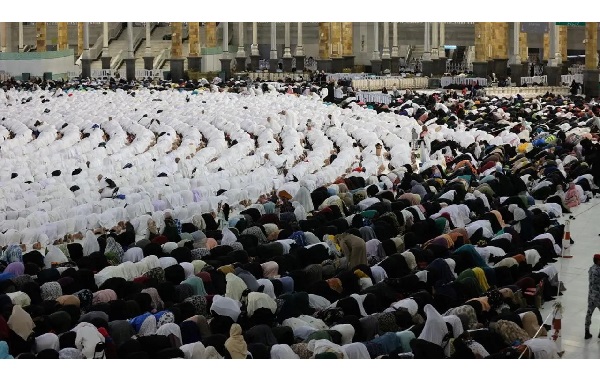 RIYADH: Saudi Arabia has announced that Ramazan will start on Thursday after the moon was not