RAWALPINDI: Cricket fas bowler  Umar Gul has announced his retirement from all forms of cricket. The 36-year old, who represented Pakistan in 47 Tests, 130 ODIs and 60 T20Is, made the decision after his side, Balochistan, were eliminated from the National T20 Cup on Friday night against Southern Punjab. After the game, a visibly emotional Gul thanked his family, coaches and team-mates throughout his career, and was given a guard of honour by both sets of players.
Hailing from Peshawar, a city in Khyber Pakhtunkhwa, Gul began his career on the under-19 circuit and represented Pakistan in the ICC U19 Cricket World Cup 2002 in New Zealand. He had played just nine first-class matches when he was called up for the national side after Pakistan s disastrous performance at the 2003 World Cup that saw both Wasim Akram and Waqar Younis fade away. He played 125 first-class, 213 List-A and 167 T20 matches, in which he took a total of 987 wickets.
"It has been an honour to represent my club, city, province and country at various levels for two decades," said Gul after the game. "I have thoroughly enjoyed my cricket, which has taught me the values of hard work, respect, commitment and determination. During this journey, I have had the pleasure of meeting numerous people who have helped and supported me in some way. I want to thank all those people as well as my teammates and peers for their support.

In a tweet Gul said " With a very heavy heart and after a lot of thinking, I have decided to bid farewell to all formats of cricket after this National T20 Cup. I have always played for Pakistan with all my heart and 100% of hardwork. Cricket is and will always be my love n passion.
You May Also Like
The President expressed satisfaction over these measures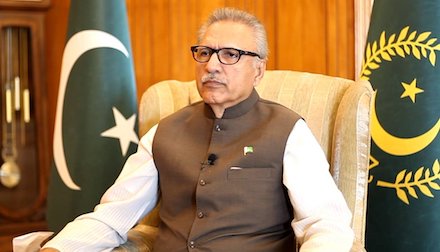 President Dr Arif Alvi says Israeli attack on Gaza
The United Nations Secretary General Antonio Guterres