WASHINGTON: A U.S military MQ-9 surveillance drone crashed into the Black Sea on Tuesday after being ''intercepted by Russian fighter jets'', in the first such incident since Russia's invasion of Ukraine over a year ago.
The Pentagon alleged that one of the Russian Su-27 jets struck the propeller of the drone, making it inoperable, while Russia's defence ministry blamed "sharp manoeuvring" of the unmanned drone for the crash and said that its jets did not come into contact with it.
Nato's Supreme Allied Commander Europe, US General Christopher Cavoli, briefed allies about the incident, which was roundly condemned by the White House and the Pentagon — which warned of the risk of escalation. The State Department summoned Russia's ambassador to protest over the incident.
Two Russian Su-27 jets carried out what the US military described as a reckless intercept of the American spy drone before one of them collided with it at 0603 GMT.
Moscow says 'sharp manoeuvring' of the drone led to the crash and that its jets did not collide with it
Several times before the collision, the Russian fighter jets dumped fuel on the MQ-9 possibly trying to blind or damage it _ and flew in front of the unmanned drone in unsafe manoeuvres, the US military said.
"Our MQ-9 aircraft was conducting routine operations in international airspace when it was intercepted and hit by a Russian aircraft, resulting in a crash and complete loss of the MQ-9," General James Hecker, who oversees the US air force in the region, said in a statement.
"In fact, this unsafe and unprofessional act by the Russians nearly caused both aircraft to crash."
Russia's defence ministry said the US drone went into the water as a result of "sharp manoeuvring" by it.
"The Russian fighters did not use their onboard weapons, did not come into contact with the UAV, and returned safely to their home airfield," the ministry said.
While the United States is not sailing warships in the Black Sea, it has routinely been flying surveillance aircraft in and around the area.
The US military said the incident followed a pattern of "dangerous behaviour" by Russian pilots operating near aircraft flown by the US and its allies, including over the Black Sea, which lies between Europe and Asia and is bordered by countries including Russia and Ukraine.
"We have been flying over that airspace consistently now for a year ... and we're going to continue to do that," said White House National Security Council spokesperson John Kirby.
"We don't need to have some sort of check-in with the Russians before we fly in international airspace. There's no requirement to do that nor do we do it," Kirby added.
The US ambassador to Moscow conveyed a strong message to Russia's foreign affairs ministry, State Department spokesman Ned Price told reporters.
You May Also Like
KYIV: Russia fired a barrage of missiles at Kyiv on Monday sending panicked residents running for shelter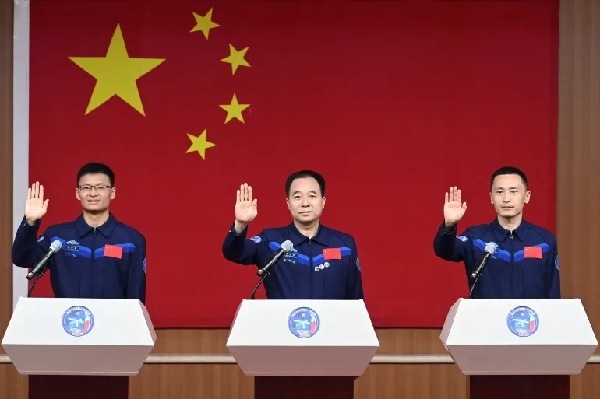 JIUQUAN: China will send its first civilian astronaut into space as part of a crewed mission to the Tiangong space station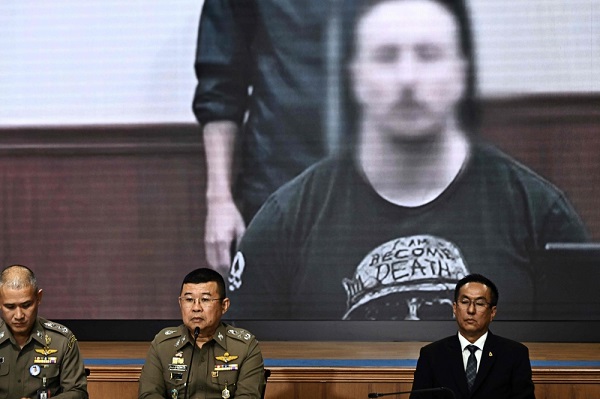 BANGKOK: Thai police said on Monday they have charged a Canadian man they described as a mercenary