DHARKI: According to a spokesperson for Pakistan Railways, the accident took place after a Millat Express train headed from Karachi to Sargodha — derailed and fell across the "down track". Due to this, it collided with a Sir Syed Express train coming from Rawalpindi, he said, adding that the incident took place near the Raiti railway station.
At least 30 people were killed while 50 others were injured after two passenger trains collided near Dharki, a city located in the Ghotki District of upper Sindh, on Monday morning.
He said that a relief train had been dispatched from Rohri while officials, along with police and the local administration, were carrying out rescue efforts. He said that helpline centres have been set up for passengers in Karachi, Sukkur, Faisalabad and Rawalpindi.
He said that some of the passengers from the Sir Syed Express train have been taken to the Sadiqabad railway station. "Railway traffic would be restored when tracks are cleared," he added.
Between 15 to 20 passengers are still trapped in the wreckage of the Millat Express train and authorities are trying to arrange heavy machinery to rescue those people who are crying for help, said Ghotki SSP Umar Tufail.
He said that the death toll is likely to rise as one of the bogies is still stuck in the wreckage. "The Pakistan Railways relief train has not yet reached the spot from Rohri," he said.
An emergency has been declared at hospitals in Ghotki, Dharki, Obaro and Mirpur Mathelo and doctors and paramedical staff had been called on duty.
Ghotki Deputy Commissioner Usman Abdullah said at least 30 people had been killed while 50 others had been injured in the incident. However, officials were facing difficulty in rescuing citizens as the bogies had overturned, he said, adding that the death toll could increase.
The deputy commissioner said that 13 to 14 bogies had derailed in the incident while six to eight were "completely destroyed". He said that citizens that were still trapped were a "challenge" for rescue officials.
He said that a relief train had departed from Rohri, adding that the local administration and rescue teams were present on the site of the accident. However, the official refused to give a timeframe for the rescue operation.
"This is a challenging task. It will take time to use heavy machinery to free citizens [still trapped]," he said. He said that an emergency had been declared in the district and all doctors and paramedical staff had been put on call.
You May Also Like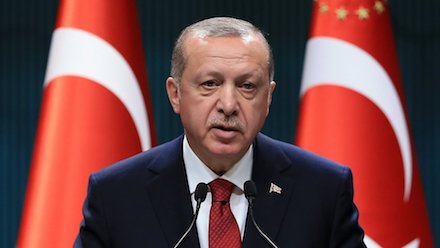 President Joe Biden and Turkish President Tayyip Erdogan
Nadal, who reached the French Open semifinals last week