ISLAMABAD: The capital administration on Wednesday sealed six more localities to prevent the spread of Covid-19. A notification issued by Deputy Commissioner Mohammad Hamza Shafqaat said six streets - one each in Media Town, Bahria Town, River Garden, E-7, Korang Town and Jhangi Syedan - have been sealed till further orders.
"On the recommendation of District Health Office and on the basis of surveillance activities of teams and Covid-19 test results from public and private labs and hospitals and in order to prevent the community spread of the Covid-19 virus in the area, street No 15 Block A Media Town, street No 10 Phase 4 Bahria Town, street No 15 River Garden, street No 5 Sector E-7, street No 5 Korang Town and Gali No 10 Kashmiri Mohallah, Jhangi Syedan will have restricted movement, controlled entry and exit with effect from July 14 in public interest and until further order," the notification said.
It further said essential services and supplies like pharmacy and medical stores, grocery stores, bakeries, patients for medical aid and consultation, rationing, drinking water supplies, utilities and emergency were exempted from the order.
These exemptions shall be regulated by standard operating procedures (SOPs) issued by the DC Office from time to time regarding prevention of Covid-19, it said.
In the notification, the deputy commissioner requested the citizens to make prior arrangements for their ration, medicines and reschedule their engagements and office work before the onset of lockdown and sealing date and time.
He also requested the Islamabad police to cordon off the streets to ensure public safety and eliminate further spread of the virus.
He told the assistant commissioners concerned to ensure provision of essential commodities and food supplies in the areas.
On Sunday , five streets – Street No 13 in Qurtaba Town, Street 18 in G-11/2, Street 19 in F-6/3, Street 24 in G-7/2 and Street 29 in Block H Soan Garden – Kips Academy PWD and Islamabad Model School for Boys, F-8/3, were also sealed.
Meanwhile, positivity rate in the capital rose to 6.5pc after 1,921 tests were conducted in the last 24 hours which found the coronavirus in 125 people.
Officials of the capital administration said death of a female patient in the age group of 30-39 was also reported.
You May Also Like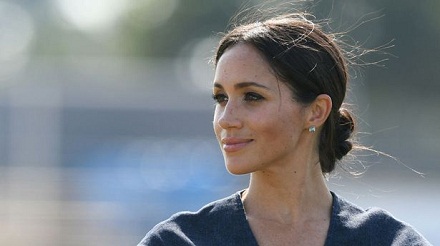 Meghan Markle is having her star-studded 40th birthday bash
Pakistan Monday made it abundantly clear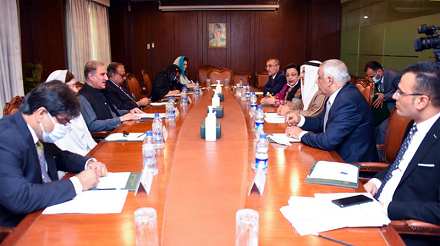 President of the Arab Parliament Adel Abdul Rahman Al-Asoomi