KARACHI: Sindh will go under a three-day lockdown, Chief Minister Murad Ali Shah announced on Friday, as the province reported its first death from coronavirus, while the countrywide confirmed infections rose to 501.
Sindh has reported 252 cases, followed by Punjab with 96 cases, Balochistan with 92 cases, Gilgit-Baltistan with 30 cases, Khyber Pakhtunkhwa with 23 cases, Islamabad with seven cases and Azad Kashmir with one case. Globally, 176 countries have been affected, more than 10,000 people have died and more than 245,000 infected by the disease as it spreads rapidly to new territories.
"People should go into complete isolation for three days," Murad Ali Shah said during the 23rd meeting of the provincial task force on coronavirus. "It is important for people to remain inside their homes" for themselves and other's safety.
During its briefing to the committee, the Sindh Health Department informed the participants that there were 151 cases in Sukkur. The results of 420 samples from Sukkur Phase 2 were yet to be released as were those of 83 samples from Larkana. The local cases in Sindh, on the other hand, rose to 51, the provincial Health Department told the meeting.
"1,874 suspected cases of coronavirus were brought to the public hospitals today. Of these, 21 have been tested," the department added." 702 suspected cases of coronavirus were brought to the private hospitals. Of these, five have been tested."
Murad Ali Shah said the rising number of Sindh's local cases was extremely concerning. "This is why I'm appealing to the people to stayinside their homes. People need not only save themselves but their children as well," he added.
Inspector-General of Police (IGP) for Sindh Mushtaq Mahar said late Friday no more than five people should gather in cars, on the roads or any other location and that legal action would be taken in case of violation.
"The first and foremost action against a pandemic is to limit people's movement. People should reduce their travelling (inside the city) to as less as possible," Mahar added.
Unnecessary meeting, gatherings, and social communication should be avoided, the IGP noted, adding that police should issue a clear guidance on the limitation on people's movement. The government of Sindh refuted claims of a curfew in Karachi, with the provincial education minister, Saeed Ghani, saying reports on social media about a curfew in the metropolis were wrong.
"No such decision has been made. We have only appealed to the people to stay inside their homes on March 21, 21, and 23 -- the Pakistan Day public holiday," Ghani said. "People should not go outside during these three days."
Separately, the provincial education minister said on Twitter no decision had been made to impose a province-wide lock-down or curfew. CM Shah, he added, had appealed to people to stay inside their homes on the aforementioned three days. "I also request the media not to spread any information without confirmation in this emergency situation," he added.
The Sindh government has also made a programme to provide pension to pensioners at their home.
Meanwhile, with another death reportedly caused by the fast-travelling COVID-19 in KP, Chief Minister Mehmood Khan decided to establish an emergency control room at his secretariat for better coordination of all activities undertaken to effectively handle the coronavirus pandemic in the province.
Also, another group of 250 'zaireen' (pilgrims) coming from Iran reached Dera Ismail Khan from the border town of Taftan in Balochistan on Friday. All of them were quarantined at the Mufti Mehmood Teaching Hospital in Dera Ismail Khan. Adviser to chief minister on information and provincial focal person on COVID-19, Ajmal Wazir said that another batch of 170 pilgrims had earlier reached Dera Ismail Khan from Taftan and were sent their hometowns in Gilgit-Baltistan. In Dera Ismail Khan, a woman died in the quarantine centre of Mufti Mehmood Teaching Hospital.
There were conflicting reports about the cause of the death, though Ajmal Wazir claimed she died of heart failure. Neither Health Minister Taimur Saleem Jhagra nor Dr Qasim Ali, the focal person of ECR, was available to clarify the cause of her death in the quarantine centre.
If the latest death is officially attributed to COVID-19, it would be the third person to die in KP. Of the 481 total confirmed positive cases in Pakistan, KP has so far reported 23 cases. The majority were among those who arrived from Iran and stayed in Taftan at the quarantine centres, which have been heavily criticized for lacking in everything.
You May Also Like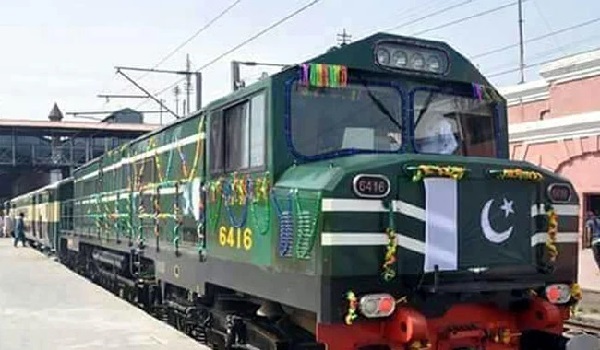 CHAGAI: The railway service between Pakistan and Iran has been completely restored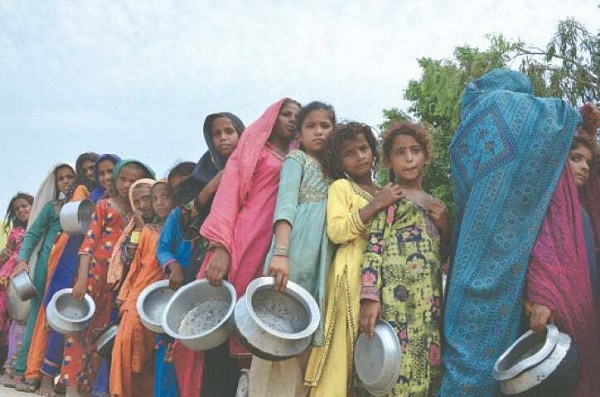 ISLAMABAD: The Food and Agricul­ture Organisation (FAO) of the United Nations has warned
QUETTA: One person was killed and 25 others were injured, 12 of them seriously, in a bomb