KARACHI: Sindh Chief Minister Syed Murad Ali Shah, in a bid to stop spreading of coronavirus through social contacts, has decided that all restaurants, shopping malls, food streets, Sea View, parks and government offices, except of essential services, would remain closed for next 15 days all over Sindh. However, restaurants would be allowed to offer home delivery service.Presiding over the 20th meeting of Task Force on Coronavirus here at CM House, he said that the coronavirus has started spreading through social contacts in the megacity and other areas of the province. "If we fail to take strict measures in time it is bound to affect the entire province of Sindh and then our health facilities would fall short to cater patients," he said.
The meeting decided that all the shopping malls, restaurants, Seaview in Karachi and public parks, Karachi Electronic Market, and other public places would remain closed from Wednesday, the March 18 for next 15 days all over Sindh.
However, shops/ stalls of grocery, milk, fish, chicken and meat and vegetables would remain open as usual and even if they want they can operate round the clock.
Shah also decided that all the government offices would be closed, except offices of essential services such as health, local government, Karachi water board, etc., would observe working days as usual. The chief secretary would issue a notification in this regard.
The meeting also decided to close inter-city bus service from Friday. "There are two days for the visitors to return to their respective homes/cities and after that all inter-city buses would be stopped from plying on their routes. However, intra-city bus service would continue as usual.
The hospitals would continue functioning as usual; however, their OPDs would remain closed for 15 days. The hospitals would keep their emergencies open round the clock.
The chief minister decided that the restaurants would not be allowed to offer dining service; however, they could keep their home delivery services continue.
The dining facilities would also remain suspended for 15 days in all star hotels and clubs but they would run their room services as usual.
The chief minister directed K-Electric and KWSB to keep proper supply of their utilities so that people could stay at their homes easily.
The chief minister was told that in Karachi total 501 tests were conducted; of them 463 turned out to be negative while 38 diagnosed as positive. Moreover, 274 samples of pilgrims living at Sukkur were also tested out of which 140 declared as negative while 134 as positive. In this way, total cases in Sindh have reached to 172. The results of 29 samples are still pending.
It was disclosed that there were 31 scheduled flights to land at Jinnah Terminal, of them nine were cancelled and total 3922 passengers arrived. On screening of the passengers three were termed as suspects of coronavirus and were sent to quarantine and their samples have been sent for lab tests.
The Commissioner Sukkur told the chief minister that 696 pilgrims have left Taftan for Sukkur on 17 buses on Tuesday at 6pm and they would reach Sukkur at around 12 noon on Wednesday.
The chief minister directed the commissioner to make arrangements for their residence, medical check-up and lab tests.
On the instructions of the chief minister three health officers have been deployed at divisional level for coordination and implementation of government decisions at divisional level. He directed district administration to identify newly constructed hospitals, RHC, THQ hospitals, as isolation centers.
He also directed the health department to send three lab technicians to National Institute of Health, Islamabad for training.
Sindh Chief Minister Syed Murad Ali Shah has decided to establish Coronavirus Relief Fund of Rs3billion in which he has announced to donate his one-month salary. Following the chief minister all the cabinet members, advisors and special assistants to CM, chief secretary Mumtaz Shah, IG Police Mushtaq Maher and Chairman P&D Mohammad Waseem have also announced to donate their one-month salaries in the fund.
Mayor Karachi Waseem Akhtar also announced to donate his one month salary to the fund. The chief minister also announced that all the government officers of grade BPS-21 would donate half of their salary while the employees of grade BPS-17 to 20 would contribute 10 percent salary while employees from grade BPS-1 to grade 16 would contribute Rs5 percent salary.
The chief minister also approved transfer of Rs1 billion from Relief fund into the fund.
The chief minister appealed to the philanthropists, industrialists and well off to donate in the fund in cash and kind so that proper care of the patients, suspects and people of Sindh at large could be made smoothly.
Sindh Chief Minister Syed Murad Ali Shah on Tuesday morning chaired a meeting in which he decided to convert a block of Sukkur Labor Colony developed as Isolation Center into a full-fledged hospital to provide full medical facilities to the pilgrims living there.
The hospital would have a medical superintendent with medical officers, pediatrician, para-medical and janitorial staff. It would have OPD facility and proper ward equipped with necessary equipment.
The chief minister also directed chief secretary to provide one million soaps to the union councils of rural areas for onward distribution among villagers to wash their hands. He urged the chief secretary to talk to soap companies and get the soaps on subsidy.
Functionalization of hospitals: The chief minister directed the chief secretary to take necessary measures for functionalizing the newly constructed hospitals almost in all the districts headquarters and taluka headquarters. "This is difficult situation and we will have to further strengthen our health care system," he said.
Shah said that the people stuck up in Saudi Arabia, Iran, UK and others countries were set to return. Therefore, newly constructed labour colonies at Nooriabad, Kotri, Hyderabad and Shaheed Benazirabad should be developed as isolation centres on Sukkur model.
Meanwhile, the Islamabad administration decided to close all shrines, gyms, swimming pools and play areas for kids for three weeks on Tuesday. The step was taken after numerous cases of the infection were reported in Karachi, Quetta, Khyber Pakhtunkhwa and Punjab.
The announcement was made by the Deputy Commissioner of Islamabad via a tweet in which he announced the precautionary measure. "We have closed shrines , gyms , pools , play areas etc for 3 weeks. This is in continuation of the previous bans," he tweeted.
"i. All shrines (Darbars/Dargahs) shall remain close for 3 weeks.
ii. All gyms, physical traning camps, swimming pools shall remain closed for 3 weeks.
iii. All playing area for kids shall remain dose for 3 weeks," read the notification."
On the other hand, Adviser to Khyber Pakhtunkhwa Chief Minister on Information Ajmal Wazir on Tuesday urged citizens to not panic after the province reported 15 cases of coronavirus in a single go a day earlier. He was speaking at a news conference in Peshawar.
"There is no need to be worried but precautions are very necessary. Avoid going out, stay away from people who have a high temperature and wash your hands." He added that Khyber Pakhtunkwa does not have its own case yet, all the people who tested positive are people who returned from the border.
Refuting rumours that a person who died in the Hayatabad Medical Complex on Monday had coronavirus, he said that the person died of pneumonia. He added that the number of infected people in KP had not increased.
Wazir added that the KP government's focus was to protect the people from coronavirus as much as possible and it had taken certain decisions in this regard. "We are considering closing government offices. All employees aged 50 and above will be given a 15-day leave, prisoners' sentences will be reduced by two months. Police training in all training centres across the province have been postponed and police officers have been asked to come back to duty […] schools have also been shut."
Talking about the 250 pilgrims who would return from the border on Tuesday, he said that quarantine facilities have been arranged for them at Gomal Medical College in Dera Ismail Khan. He added that Chief Minister Mahmood Khan directed that adequate groceries and other amenities be provided to those quarantined.
Wazir said the KP government had started interacting with the ulema, it would brief them and bring them on board. He added that he would soon address a joint press conference with these religious leaders and bring forward a plan.
Responding to a question on coronavirus preparations in Peshawar's Lady Reading Hospital, he said that the hospital "carries the burden for the entire province. If a patient of coronavirus or a carrier came to the hospital it would be catastrophic". He added that arrangements had been made at the Police Services Hospital in the same city.
The adviser said the KP government was "closely monitoring the situation" and would make further decisions in the best interests of the province's people. The Khyber Pakhtunkhwa government also announced to provide free ration to families of coronavirus patients in the province.
The announcement comes hours after provincial health minister Taimur Jhagra confirmed 15 cases in the province.
According to the provincial relief department, the ration will be given to those patients who will stay at government quarantine facility. The ration package includes 20kg flour bag, 10kg rice, 5kg pulses and milk.
You May Also Like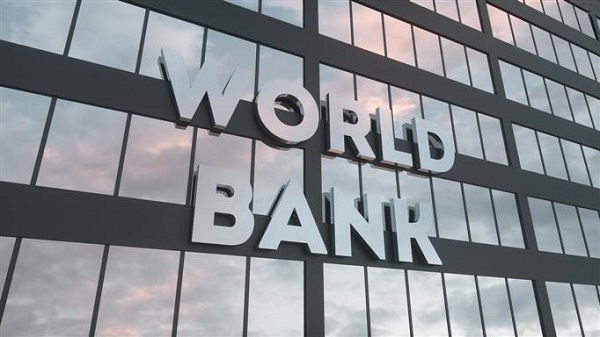 ISLAMABAD: Pakistan is expected to spend $2 billion of the World Bank funds meant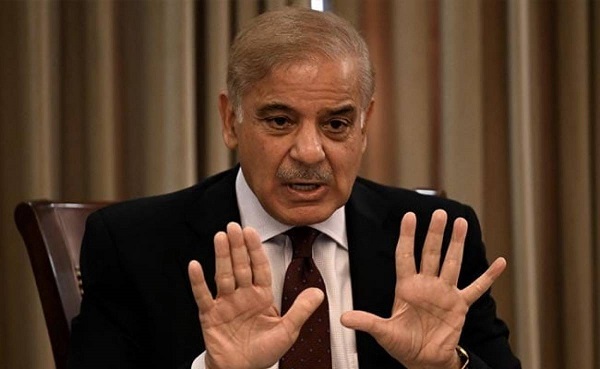 UNITED NATIONS: Pakistan has robust and transparent mechanisms in place to ensure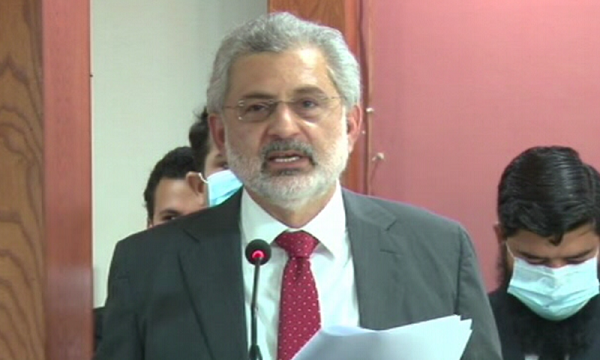 ISLAMABAD: Senior Puisne Judge of the Supreme Court Justice Qazi Faez Isa has expressed