LONDON: Prime Minister Shehbaz Sharif paid a visit to elder brother and PML-N supremo Nawaz Sharif and the two discussed several issues, including the time of general elections as well as a possible change of PTI-PML-Q coalition government in Punjab.
The Sharifs agreed that despite being under pressure, the PDM government would complete its constitutional term and the next general election "should be held at the stipulated time".
The meeting deliberated on removing the Punjab government, led by the opposition PTI and PML-Q, and considered the name of Hamza Shehbaz, among other candidates, for the post of chief minister. The matter of important appoi­nt­ments due in November also came under discussion.
The Sharifs had a three-hour meeting at Hussain Nawaz's office in Stanhope House. The meeting, the brothers' second in London since Mr Shehbaz became PM, was also attended by former finance minister Ishaq Dar and Mr Shehbaz's son Suleman.
According to reports, Khawaja Asif and Minister for Information and Broadcasting Marriyum Aurangzeb did not participate in the meeting.
As speculation around the appointment of the next army chief grows, Defence Minister Khawaja Asif told reporters in London on Sunday that the appointment "should not be politicised as it hurts the institution".
Mr Asif is in London accompanying Prime Minister Shehbaz Sharif, who is in the United Kingdom to attend the state funeral of the Queen on Monday (today), upon the invitation of the UK government.
In response to a question, Khawaja Asif said: "It will be unfortunate if the army chief's appointment is politicised by the opposition.
"But it doesn't matter. As an institution, the army has its own sanctity (taqaddus), as does the process to appoint a new chief. It should not become the subject of debate because it hurts the institution."
He further said: "The chief's loyalty is with his country and then his institution. Army chiefs are not affiliated with any politician. His position and personality should not be made controversial".
Mr Asif's remarks were a veiled reference to the controversy stirred by the remarks recently made by PTI Chairman Imran Khan, who in an interview had hit out at the ruling coalition by claiming they want to appoint 'their favourite' as chief to 'save themselves from corruption cases'.
His remarks were construed by the military as 'defamatory' and as an attempt to undermine the army's leadership.
"I appeal to all politicians and the media to stop making this into a discussion. Like in the past, two or three weeks prior to the appointment the process starts, and the chief is appointed," he said.
Talking to reporters, the prime minister said friendly countries were extending assistance for the flood victims, adds APP.
He said relief goods were being brought by aeroplanes, trains and ships, adding that people of Pakistan were also giving donations and the federal and provincial governments were performing their roles in relief and rehabilitation of the flood-hit people.
You May Also Like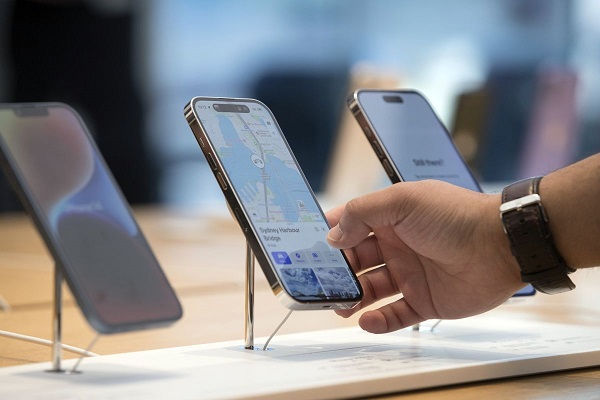 CUPERTINO: Apple Inc is dropping plans to increase production of its new iPhones this year
UNITED NATIONS: The world is losing patience with the Taliban, a UN envoy told the Security
RIYADH: Saudi Arabia's Crown Prince Mohammed Bin Salman was named the country's prime minister