LONDON: Pakistan Muslim League-Nawaz (PML-N) President Shehbaz Sharif has filed a defamation suit against Mail on Sunday newspaper, Mail Online and journalist David Rose in the London High Court over the publication of a 'gravely defamatory' story in 2019, a private TV channel reported on Thursday.
The disclosure of the formal court action was made at a press conference at the offices of British law firm Carter-Ruck by Alasdair Pepper and Antonia Foster, who are representing Shehbaz in the legal case against the publication. Shehbaz was also present with his lawyers at the press conference.
Pepper said the defamation suit has been initiated and the London High Court is expected to take the matter up any time within this year. He said the article as well as the social media campaign against Shehbaz launched by Rose was highly defamatory.
A statement by the law firm said that Shehbaz, "as a leading politician and public figure in Pakistan", intends to clear his name. "He seeks the withdrawal of the allegations and an unreserved and unambiguous apology from the Mail's publisher," said the statement.
The lawyer said that Carter-Ruck had decided to move the court after failing to get a substantive response from the newspaper in several months, despite repeated requests. He confirmed that Mail Publications are in receipt of the claim form.
Speaking at the press conference, Shehbaz said had there been any concrete evidence against him, "Imran Khan would not have started the frivolous proceedings in Ashiana Housing Scheme against me, he would have filed a case on this matter. The Lahore High Court's acceptance of my bail plea is proof that the Ashiana case does not hold any merit." He said the story published against him was part of the efforts by the government to tarnish his image among the masses. "They can't compete with the PML-N in anything. Imran Khan Niazi is an expert in only one thing, ever since he retired from cricket. Lies, deceit, taking U-turns and making false allegations," he said.
Pepper argued that the article in the Mail, followed by a social media campaign launched by journalist David Rose, was gravely defamatory of Shehbaz, carrying utterly false allegations that the PML-N leader misappropriated UK taxpayers' money in the form of DFID aid intended for the victims of the devastating 2005 earthquake in Pakistan. He noted that the DFID has already rubbished the claims made by newspaper as 'false and without any foundation', vindicating Shehbaz's stance that he has never been involved in misappropriation of funds. He said the article was a 'politically motivated campaign' against the leader of the opposition in the National Assembly by the incumbent government of Pakistan.
You May Also Like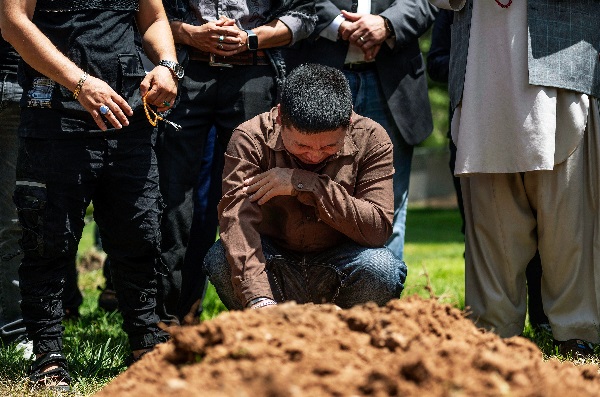 NEW MEXICO: National American Muslim groups have linked the killings of four Muslim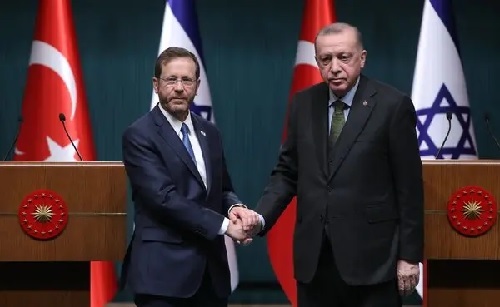 ANKARA: Israel and Turkey announced the resumption of full diplomatic ties on Wednesday,
Elon Musk, the world's richest person, on Tuesday tweeted that he was buying English soccer