ISLAMABAD: Saudi Arabia has approved 901 million Saudi Riyal (Rs37.4 billion) loan for construction of 800 megawatts Mohmand hydropower project in Pakistan, a foreign envoy said on Wednesday.
Ambassador of Saudi Arabia in Pakistan Nawaf bin Saeed Al-Malkiy said the Saudi Fund for Development (SFD) approved the financing at 2 percent interest rate and 25-year repayment period.
Nawaf apprised Minister for Economic Affairs Omar Ayub during a meeting following the Prime Minister Imran Khan's visit to Saudi Arab.
Under construction on Swat river in district Mohmand of Khyber Pakhtunkhwa, the dam will also irrigate 16,000 acres land and boost agriculture productivity in the region. The project was approved in March 2019 with an estimated cost of $2.2 billion. The groundbreaking ceremony of the project was held in May 2019, while commissioning is scheduled for July 2024.
Water and Power Development Authority (Wapda) is the implementing authority of the project. The Mohmand dam was proposed in the early-2000s, but work related to the project was started in 2017 upon completion of detailed engineering and design.
The Mohmand dam is expected to become a solution to flooding issues in Peshawar, Charsadda, and Naushera regions in Pakistan, while irrigating 16,737 acres of land. Annual energy output of the power plant is expected to be 2,862GWh.
The Saudi Ambassador assured Pakistan of continued support at all level to further strengthen the economic cooperation between the two countries. He said the Saudi-side is committed to play a much stronger role in the socioeconomic development of Pakistan. The ambassador appreciated the role of Pakistani workers in the development of Saudi Arabia.
Ayub said Mohmand hydropower project will help unleash hydropower potential of the Khyber Pakhtunkhwa and improve energy security by increasing share of hydel power in the country's energy mix.
"Our government is focusing on environment friendly and affordable energy through development of solar, wind and hydel resources," he said. The minister for economic affairs appreciated the Saudi support in the priority development areas.
Both the sides also discussed the bilateral economic cooperation and committed to expedite the implementation of ongoing development projects.
You May Also Like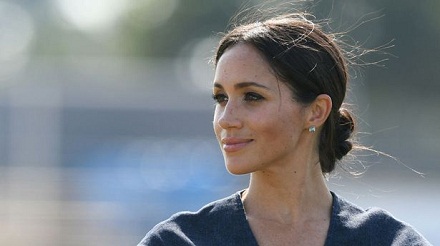 Meghan Markle is having her star-studded 40th birthday bash
Pakistan Monday made it abundantly clear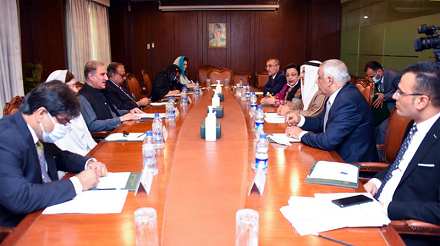 President of the Arab Parliament Adel Abdul Rahman Al-Asoomi