KARACHI :Pakistan Cricket Board (PCB) announced on Thursday that the HBL PSL 2021 will resume at the Sheikh Zayed Cricket Stadium in Abu Dhabi from June 9.
The final will be held on June 24. As many as 20 matches will be conducted during the Abu Dhabi-leg as 14 outings were held at National Stadium Karachi in February and March before the six-team showpiece was postponed when seven foreign players and support staff members tested positive for Covid-19.
Because of the delay in starting the Abu Dhabi-leg, the PCB re-adjusted the Pakistan team departure schedule for England with the England Cricket Board (ECB).
"To make this schedule work in the best interest of the event, players, commercial partners and franchises, the PCB, in consultation with the England and Wales Cricket Board (ECB), has agreed to delay the departure of the Pakistan men's side's players and players support personnel from Abu Dhabi to 25 June," the PCB said.
"The side will arrive in Manchester from where they will be transported to Derby for the mandatory room isolation period and training session. The side will move to Cardiff on 6 July where the first One-Day International will be played on 8 July," the Board said.
There will be six double-headers, five of them during the preliminary round and the sixth on June 21 when Qualifier and Eliminator 1 matches will be played. These matches will start at 6pm PST and 11pm PST, respectively. The single-headers will begin at 9pm PST.
On June 9 the fourth-placed Lahore Qalandars will meet third-placed Islamabad United in what will be the 15th match of the tournament.
"The delayed start due to logistical and operational challenges that were beyond the PCB's control will allow the sides sufficient time to train, practice and gear up for the biggest prize in Pakistan's cricket calendar," PCB said.
United and Qalandars resumed training on Wednesday evening. The other four sides were to start training from Thursday. Players and player support personnel, who have completed the mandatory seven-day room isolation and returned three negative tests, are allowed to integrate with their sides and participate in training.
The PCB Chief Executive Wasim Khan was happy that they achieved the goal. "There was a consensus between the PCB and the franchises that it was imperative to complete the remaining matches in 2021 so that we have a clean 2022 for HBL PSL 7," he said.
"Everyone has worked tirelessly to find solutions and way forward, and I am delighted that we are now in a positon to announce the complete schedule," Wasim added. "We are grateful and thankful for the support and backing we have received from the UAE and Pakistan governments. I would like to thank the England & Wales Cricket Board for their flexibility, the Emirates Cricket Board, Abu Dhabi Sports Council, as well as all the franchise owners," Wasim added.
Fixture: 3-8 June - Practice
9 June - Lahore Qalandars v Islamabad United
10 June - Multan Sultans v Karachi Kings; Peshawar Zalmi v Lahore Qalandars
11 June - Islamabad United v Quetta Gladiators
12 June - Quetta Gladiators v Peshawar Zalmi
13 June - Islamabad United v Lahore Qalandars; Multan Sultans v Peshawar Zalmi
14 June - Islamabad United v Karachi Kings
15 June - Quetta Gladiators v Lahore Qalandars; Peshawar Zalmi v Karachi Kings
16 June - Multan Sultans v Quetta Gladiators
17 June - Islamabad United v Peshawar Zalmi; Karachi Kings v Lahore Qalandars
18 June - Multan Sultans v Lahore Qalandars
19 June - Quetta Gladiators v Karachi Kings; Multan Sultans v Islamabad United
20 June - Practice
21 Jun - Qualifier (1 v 2); Eliminator 1 (3 v 4)
22 Jun - Eliminator 2 (loser Qualifier v winner Eliminator 1)
23 June – Rest/practice
24 Jun – Final
You May Also Like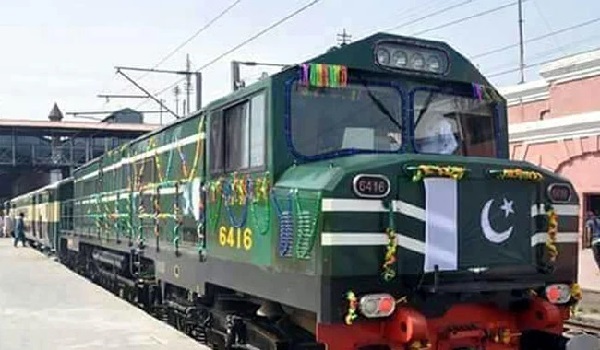 CHAGAI: The railway service between Pakistan and Iran has been completely restored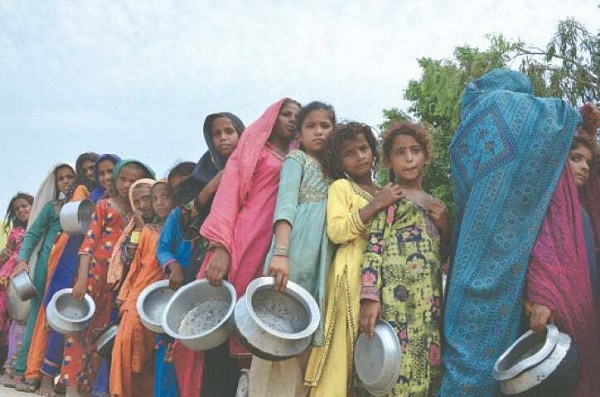 ISLAMABAD: The Food and Agricul­ture Organisation (FAO) of the United Nations has warned
QUETTA: One person was killed and 25 others were injured, 12 of them seriously, in a bomb