ISLAMABAD: Pakistan Railways Chairman Habib-ur-Rehman Gilani, while talking on TV channel said that the only permanent solution to the problem was ML-I project, and that before this project no big investment was possible, adding that all preparation had been made for the project as Ecnec had approved it on August 5.
He furthher said recurring accidents are taking place on this particular railway track in Sukkur Division which he knew was in poor condition.
"The problem is that when we talk about spending funds and repairing it completely another difficulty arises that if we spend million and billions on it we'll have to disband the track when the ML-I will start," the Railways chief said.
He also said that they had begun work on emergency basis because on this patch accidents were repeatedly happening, adding that a month before they had decided in a meeting with the Railways minister that if there was a delay in the ML-I project, it should be repaired instantly. He said that the repair work takes time as they have to work in between the trains' operation.
It is to be mentioned that the Railways chief engineer on June 4 had written a letter to the DS Railways, Sukkur, asking him to start repair work as all the resources had been provided.The letter asked the Sukkur Railways authorities that why were they not informing the headquarters about the repair work as due to their negligence a major accident could happen.
To this the Railways DS replied that the funds were not enough to meet the requirements. He said that the hundred rupees' job could not be done in a single rupee.
You May Also Like
Novak Djokovic claimed a 19th Grand Slam title
Joe Biden on Sunday had tea with Queen Elizabeth II.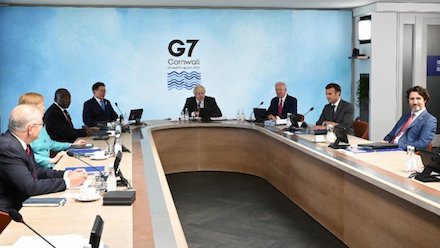 China warned the G7 leaders