ISLAMABAD: Pakistan on Thursday hailed US representatives' upcoming meeting with the Taliban officials as a "welcome development" that would help address challenges faced by the war-torn country.
At the weekly media briefing, Foreign Office spokesman Asim Iftikhar said: "It would be a welcome development."
Recalling Pakistan's consistent advocacy for the world's engagement with the Taliban, who took control of Afghanistan in August after the fall of the Ghani government, Mr Iftikhar said: "We have been saying, encouraging and advocating enhanced engagement of the international community with Afghanistan to help address its challenges."
The US and Taliban officials are meeting in Doha next week.
US Special Representative for Afghanistan Tom West and Taliban Foreign Minister Mullah Amir Khan Muttaqi will lead their respective sides at the talks that would continue for two days. It would be the second meeting between the two sides since completion of the chaotic US withdrawal from Afghanistan. The two sides last met in Doha in October.
Spokesman for the Taliban foreign ministry Abdul Qahar Balkhi, according to Afghan media, said that Muttaqi's delegation for the talks would include representatives of the education, health, finance, security and banking sectors of Afghanistan.
Mr West had, along with special representatives of China, Russia and Pakistan, met Muttaqi and other Taliban officials on the sidelines of extended troika meeting in Islamabad on Nov 11.
Balkhi said that Taliban officials would discuss political matters, frozen foreign reserves, humanitarian assistance, education, health and security of embassies in Kabul in their engagements in Doha. FO Spokesman Iftikhar emphasised the need for unfreezing of Afghan reserves by the US. "Pakistan and other countries have been saying that it needs to be considered as a way of supporting the Afghan people who are faced with immense challenges. That remains our expectation," he said.
The economic crisis caused by Western sanctions on Taliban regime and freezing of Afghan assets has aggravated the humanitarian and financial crisis in Afghanistan.
You May Also Like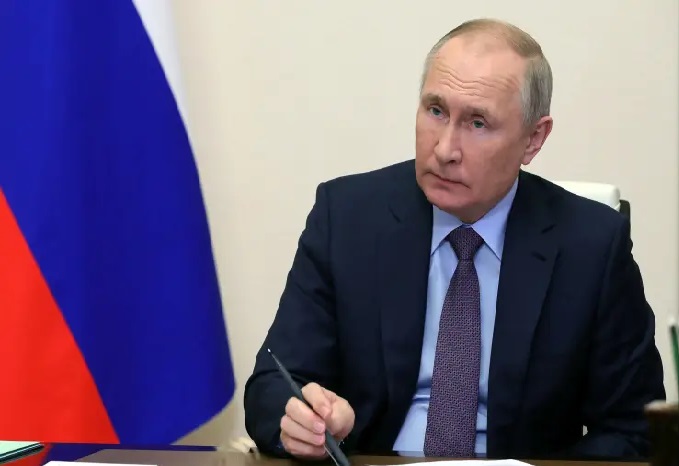 KYIV: Russian President Vladimir Putin warned Finland and Sweden on Monday to expect a "response
COLOMBO: Sri Lanka's new prime minister said on Monday the crisis-hit nation was down
PARIS: Labour Minister Elisabeth Borne as his new prime minister, the first woman to head