ISLAMABAD: Pakistan reported over 2,000 cases of Covid-19 on Wednesday after a gap of more than 100 days, while the positivity rate of Karachi surpassed 20 per cent.
A member of the Scientific Task Force on Covid-19, Dr Javed Akram, said the surge was not unexpected, as people were suffering from "pandemic fatigue" and had given the virus every chance to transmit and mutate.
He urged people to get vaccinated as soon as possible, as the 'Deltacron' variant, which includes qualities of both the Delta and Omicron variants of coronavirus, has been reported in Cyprus and it will sooner or later reach Pakistan.
In a positive development, President Dr Arif Alvi announced that he had recovered from Covid-19.
According to data from the National Command Operation Centre, 2,074 cases and 13 deaths were reported over the past 24 hours. The national positivity rate reached 4.7pc.
Before this, over 2,000 cases were reported on Sept 24, 2021 with 2,060 infections. Moreover, the country has been reporting single-digit deaths since Dec 22; 10 people were reported dead on Dec 21 and 14 on Dec 16.
According to a document Karachi's positivity rate on Wednesday reached 20.22pc, Mirpur's 10pc, Lahore 7.15pc, Islamabad reported 4.46pc and Rawalpindi 4.06pc.
On the other hand, President Alvi announced that he had defeated the virus.
"With the grace of Allah, Al Rahman Al Raheem & Al Shafee, and with your prayers, which I believe always have an effect, I have come out of Covid-19 Omicron version, and have tested negative. Al Hamdulillah," he tweeted.
Dr Javed Akram told reporters that the surge in Covid-19 cases was not unexpected as the masses were not taking the Omicron variant, which is said to be 10 to 12 times more transmissible, seriously.
"It seems that people have been facing pandemic fatigue due to which they are not ready to sacrifice their wishes/desires rather they are willing to put their lives at stake. Wedding halls remain full and no one, including the bride and groom, wears a mask. On the other hand, guests more than double the capacity of the halls are invited. I suggest that if a hall has a capacity of 100 people, only 30 should be allowed in," he remarked.
Dr Akram suggested that wedding ceremonies should be held according to religious teachings and only 20 to 30 people allowed at each event. Moreover, instead of serving meals inside the halls, lunch boxes should be handed out to people as they leave, he added.
While replying to a question, Dr Akram said that 'Deltacron', which has 11 mutations and qualities of both Delta and Omicron variants, has been reported in Cyprus and as the world has become a global village, it will reach Pakistan in no time.
"I suggest that every person should be vaccinated across the globe because otherwise the virus will continue to mutate as per the natural phenomenon and will actively transmit. Unfortunately, only 6pc people have been vaccinated in Africa so more variants can emerge there and will spread across the globe," he said.
"I suggest people wear masks and control co-morbidities (more than one illness) such as sugar and blood pressure levels. They should not go out in extreme weather such as early morning and late night. They should ensure that their drivers, watchmen, cooks and maids are vaccinated because they can become carriers of the virus," Dr Akram urged.
"Those who have been vaccinated should get booster shots. People should also maintain their vitamin D levels as it improves immunity. As this new variant has 10 to 12 times more transmissibility, people should increase precautionary measures by 10 to 12 times also. We should not forget that the cases will steeply increase in the coming days," he warned.
You May Also Like
WASHINGTON: US financial contributions to the World Health Organisation (WHO)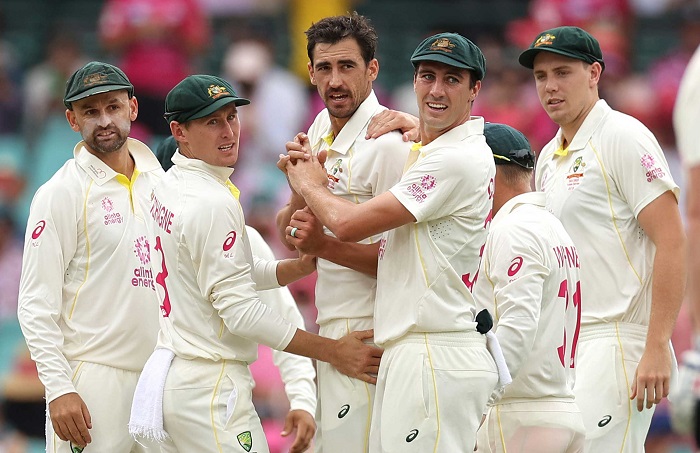 MELBOURNE: No player from the Australian cricketing squad indicated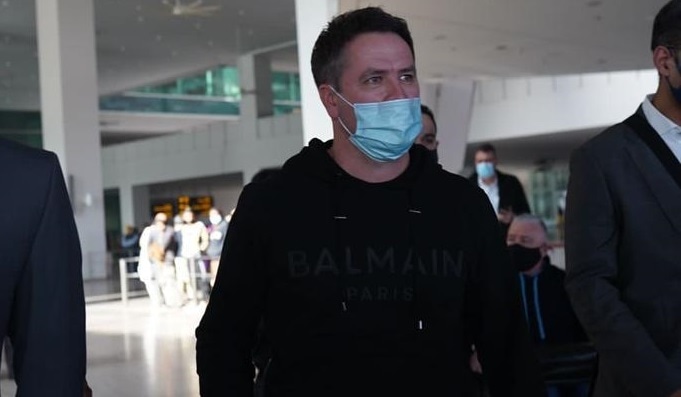 ISLAMABAD: Former England football Michael Owen arrived in Pakistan on Tuesday