Former President of PTI in the United States, Sajjad Burki called on Prime Minister Imran Khan in Islamabad on Saturday and paid tributes to him for granting right of franchise to overseas Pakistanis.
In addition, Sajjad Burki conveyed the appreciation of overseas Pakistanis on the steps taken by Prime Minister Imran Khan for their facilitation through Roshan Digital Account and 'Sohni Dharti Remittance Program'.
Meanwhile, overseas Pakistanis have expressed hope that PTI government's step of granting right of vote to them will help strengthen democracy in the country.
Talking to News and Current Affairs Channel of Radio Pakistan, overseas Pakistani in the United Kingdom, Riaz Hassan said the Prime Minister Imran Khan has fulfilled his promise of including overseas Pakistanis in decision making process.
In his remarks, another Overseas Pakistani living in UK Sharjeel Malik said Pakistani community abroad is looking forward to digitalization of the voting process that will enable them to fully participate in the general elections.
Secretary General Overseas Pakistanis Welfare Council, Asif Khan said that around 9 million diasporas around the globe that are working diligently in coherence with national interest of the country.
He said right to vote is the fundamental democratic right of every individual as per the spirits of constitutional and international law.
Asif Khan said the overseas community of Pakistan cordially welcomes the decision of Pakistan's government to pave way for the overseas nationals to participate in the general elections.
The Secretary General Overseas Pakistanis Welfare Council  said the overseas community is eager to play their constructive role in political and socio-economic domains.
You May Also Like
ISLAMABAD: The government's coalition partners on Tuesday decided that the current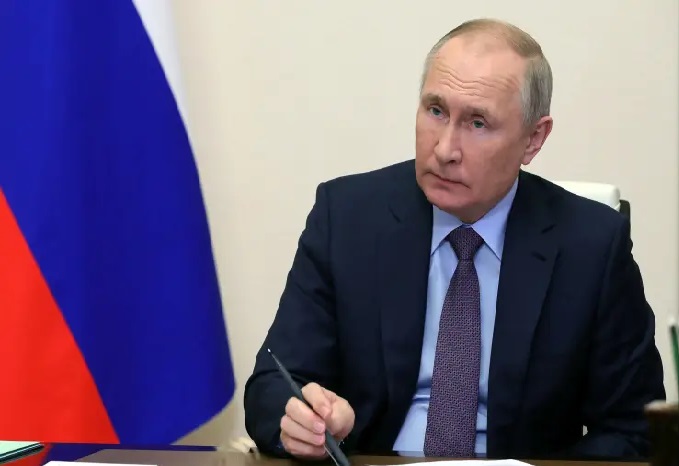 KYIV: Russian President Vladimir Putin warned Finland and Sweden on Monday to expect a "response
COLOMBO: Sri Lanka's new prime minister said on Monday the crisis-hit nation was down