ISLAMABAD: In his first press conference on Friday after assuming charge as the interior minister, Rana Sanaullah said a person's name put on the ECL would automatically be removed after 120 days. However, the duration can be extended for another 90 days if there is concrete evidence.
Besides, people involved in Ponzi schemes and cheating the public at large involving hundreds of affectees can also be placed on the ECL from now on.
The facility of automatic omission from ECL will not apply to cases of terrorism, heinous crimes and threat to national security, cases forwarded by registrars of the Supreme Court, high courts and banking courts, drug trafficking, Ponzi schemes and cheating public at large.
The changes have been made to Rule 2 of Exit from Pakistan (Control) Rules, which define grounds to prohibit a person from going abroad.
A new rule (4-A) has been added under which a representation seeking review will be decided within 30 days.
The interior minister said the federal cabinet has already approved amendments to the ECL rules.
He said Prime Minister Shehbaz Sharif, soon after taking office, paid attention to the grave issue and set up a committee to come up with the amendments to the ECL rules within three days.
A committee comprising Sardar Ayaz Sadiq, Azam Nazir Tarar, Syed Naveed Qamar and Maulana Asad Mehmood completed the task within the stipulated time, he added.
Rana Sanaullah said that in the past, people were put unnecessarily on the ECL, and the National Accountability Bureau (NAB) was also used to victimise political opponents.
The minister said that currently names of 4,863 people were on the ECL and the amendments would benefit around 3,000 of them.
He said that initially the name of a person could be put on the ECL for 120 days. However, the duration could be extended for 90 days if there are solid grounds.
The ECL rules were amended on merit and would be for all the citizens, he said.
Moreover, the black list, which currently had names of over 30,000 people, would also be reviewed, the minister said, expressing hope that the task would be done within weeks. He said that on the directives of PM Sharif, fool-proof security was being provided to former prime minister Imran Khan. "The security, as approved by the former PM's principal secretary Azam Khan, is being provided to Imran Khan," he said.
Mr Sanaullah said the former premier had written to the government seeking fool-proof security in the wake of threats to his life.
Replying to a question, he said no case would be registered against anyone on political grounds. A case would be filed only after a thorough inquiry and based on solid evidence, he added.
You May Also Like
RAWALPINDI: Chairman Joint Chiefs of Staff Committee (CJCSC) General Nadeem Raza,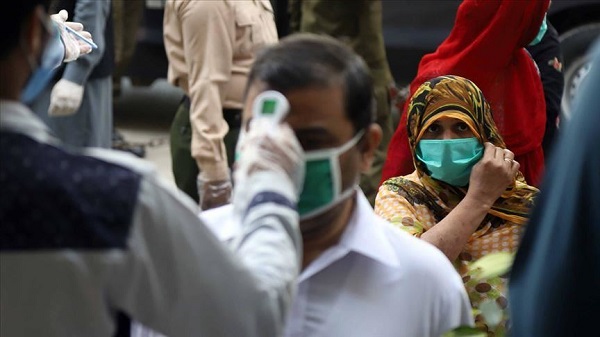 ISLAMABAD: Pakistan on Saturday reported more than 800 cases the largest daily increase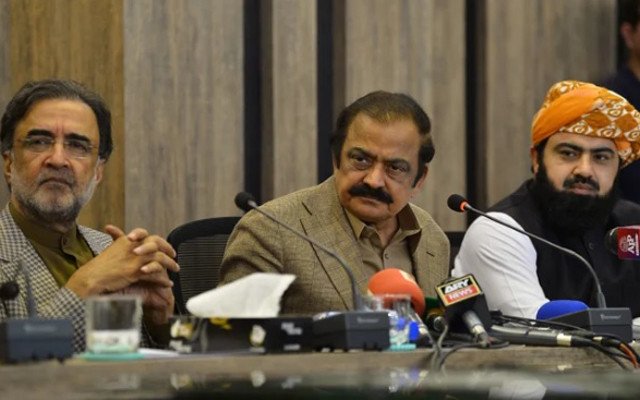 ISLAMABAD: Interior Minister Rana Sanaullah on Saturday promised to use "fresh" and "updated"