LEIPZIG: Argentinian superstar Lionel Messi will miss Wednesday's Champions League clash with RB Leipzig due to injury, Paris Saint Germain announced on Tuesday.
The 34-year-old six-time Ballon d'Or winner has a left hamstring problem and a painful knee.
Messi had gone off at half-time of PSG's 2-1 Ligue 1 victory over Lille last Friday but coach Mauricio Pochettino had said he expected him to be fit for the Leizig match.
However, he missed training on Monday and on Tuesday the club confirmed he would not after all be fit.
PSG's statement said the four-time Champions League winner was suffering from "a pain in his hamstring in his left thigh and a painful knee due to bruising."
Messi may also be a doubt for Saturday's Ligue 1 clash between table-toppers PSG and strugglers Bordeaux. He is due to then join up with his national squad for two World Cup qualifiers against Uruguay and Brazil.
Wednesday's game will be the third match that Messi has missed this season due to injury, having sat out two Ligue 1 matches at the end of September.
Messi has made a low-key start to his spell at the French giants since arriving from Barcelona in August.
However, he produced one of his better performances in the 3-2 win over Leipzig a fortnight ago in Paris, scoring a double including the winner from the penalty spot.
He said when he ended almost two decades at Barcelona a major reason for joining PSG was to win a fifth Champions League trophy.
PSG will also be missing influential midfielder Marco Verratti -- who has a hip injury -- but welcome back French World Cup winner Kylian Mbappe into the squad after missing the game with Lille.
PSG top their Champions League group after three matches with seven points.
Last season's beaten finalists Manchester City are a point behind whilst Leipzig are yet to get off the mark after three defeats.
Atletico Madrid may have knocked Liverpool out of the Champions League two seasons ago but coach Diego Simeone is not expecting either side to have that game in mind when they meet at Anfield in their Group B clash on Wednesday.
Simeone's side scored twice in extra time on Merseyside to seal a dramatic 4-2 aggregate win in that last-16 match against then European champions Liverpool.
But, after losing 3-2 to Juergen Klopp's men in Madrid in their group game in mid-October, Atletico will be determined to take something from the game as they sit second in the group on four points, level with Porto but five adrift of Liverpool.
"I understand that we are talking about two great teams with two great stadiums, its a big game but there is no rematch in soccer," Simeone told a news conference on Tuesday.
"That Anfield game it's in the past, we won and moved on. Those things don't go back. It will be a game that Atletico fans will remember but wont be a factor in tomorrow's game."
Meanwhile, Manchester City manager Pep Guardiola said they are completely focused on Wednesday's Champions League group game against Club Brugge and will not have the weekend's Manchester derby in the Premier League on the back of their minds.
Last season's finalists City are second in Group A, a point behind unbeaten Paris St Germain at the halfway stage of the phase. City play neighbours United at Old Trafford on Saturday.
Guardiola's side sit five points behind league leaders Chelsea but the Spaniard said, unlike the Champions League, they would have plenty of games to catch up in the title race.
"This game is much more important than the United game. It gives us an incredible step forward to qualify for the last 16," Guardiola told reporters on Tuesday.
"In the Premier League there are many games, here just six [in the group stage] -- now three left. The third and fourth games are the most important games and we need to take it seriously.
"Tomorrow we have a chance, every year is more difficult. It's just six games, lose more than one or two (and) it's difficult. We already lost in Paris."
Also on Tuesday, AC Milan coach Stefano Pioli said he is fully aware his side will get no more chances in the Champions League this season, knowing only victory will do against Porto in the San Siro on Wednesday.
Milan have put in some strong performances on their return to the Champions League, but they have mattered little as Pioli's side are bottom of Group B without a point.
"We don't have to think about other matches, tomorrow is the final chance," Pioli told a news conference on Tuesday. "We believe we can still do it [reach the last 16].
"We have the qualities to stop this negative streak of results. We deserved more points, it's true, but we are on zero in the standings we have a game to fix it."
Turkish club Besiktas will be on the hunt for their first Champions League win of the season as they travel to Portugal for Wednesday's clash with Sporting CP.
You May Also Like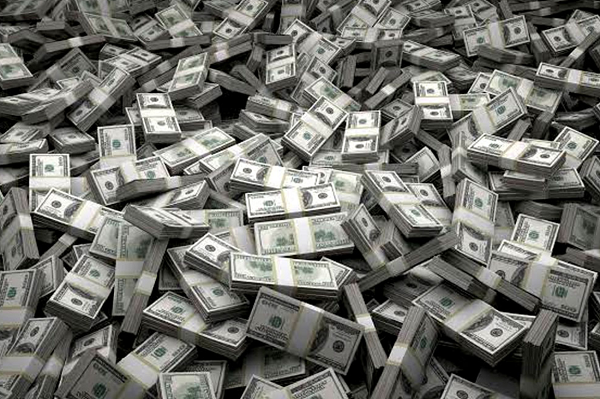 KARACHI: Millions of dollars are being smuggled into Afghanistan from Pakistan every day,
TEHRAN: Iran's army on Tuesday unveiled its first underground base for fighter jets designed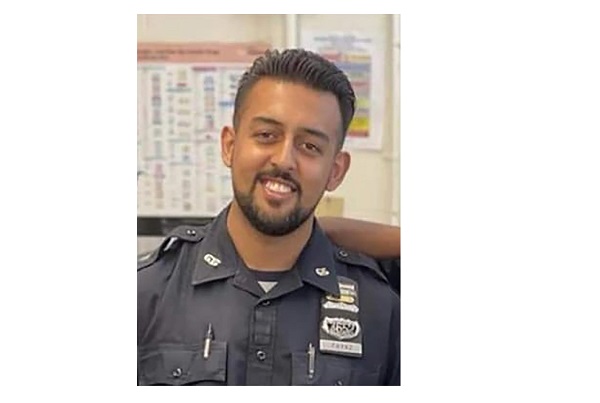 WASHINGTON: New York police on Tuesday arrested a 38-year-old man for allegedly shooting