Minister for Science and Technology, Senator Shibli Faraz has urged the scientists to play their role in countering the disinformation campaigns related to public health and global health security.
Speaking at a webinar organized by Pakistan Academy of Sciences in Islamabad, he said overabundance of information makes it difficult for people to identify trustworthy sources from the false or misleading ones.
Shibli Faraz said on one hand, we have to control the spread of Coronavirus pandemic and on the other we could not afford to shut down the country and leave the people to die of hunger.
He said in this situation, the government's policy of smart lockdown worked successfully and has been appreciated internationally.
The Minister for Science and Technology appreciated different sections of society like religious leaders, academia and philanthropists for helping the government to cater the prevailing situation.
You May Also Like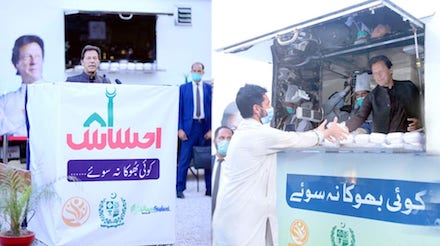 Khyber Pakhtunkhwa government has decided
Saudi Foreign Minister Prince Faisal bin Farhan Al-Saud
Prime Minister Imran Khan and Saudi Crown Prince