ISLAMABAD: Prime Minister Imran Khan launched the National Anti-Polio drive on Monday with a goal to rid the country of the crippling disease.
The Prime Minister administered the drops of anti-polio vaccine to children aged below five years, at his Office. The federal government has chalked out a comprehensive national emergency programme against polio, which is being carried out across the country in joint collaboration with the provinces.
The immunisation drive of varied duration began in 124 districts of the country from Monday. During the anti-polio drive, teams will administer vaccine to children up to five years of age. The health departments of all the provinces have appealed to parents to get their children vaccinated against polio virus. "we all should come forward wholeheartedly to ensure that none of the children misses polio drops," health officials added.
You May Also Like
Novak Djokovic claimed a 19th Grand Slam title
Joe Biden on Sunday had tea with Queen Elizabeth II.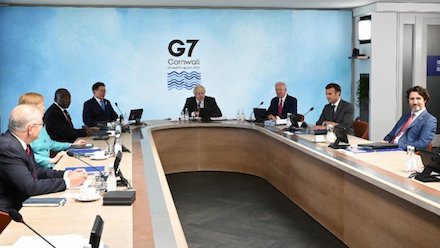 China warned the G7 leaders