ISLAMABAD: Prime Minister Imran Khan in a ceremony inaugurated the National Bank of Pakistan's (NBP) Mobile Unit to promote the government's low-cost housing programme.
The mobile unit aims to promote the scheme's offerings. All the queries of the borrowers will be answered by a qualified team and this will help speed up the processing of the applications, according to a NBP press release.
The mobile unit is staffed with dedicated and trained personnel to address all requirements of prospective borrowers who would want to learn about this scheme and to assess the eligibility criteria.
The NBP is currently the market leader in low-cost housing loans, having 680 designated branches across Pakistan to facilitate any prospective borrower.
The NBP's mobile unit is aimed to target the underserved communities. This initiative will also help break the barrier and misconception of "This (project) is not for me".
NBP President Arif Usmani briefed the PM on the mobile unit, said the press release. He explained how the eligible clients will be given the application form, tentative calculation sheet and the required list of documentation along with the information of a nearest NBP branch where they may submit their documents for further processing.
You May Also Like
Novak Djokovic claimed a 19th Grand Slam title
Joe Biden on Sunday had tea with Queen Elizabeth II.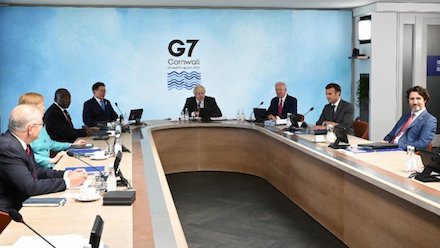 China warned the G7 leaders