ISLAMABAD: Finance Minister Miftah Ismail has said fiscal consolidation is the government's priority to avoid a Sri Lanka-like crisis, whereas growth and inflation targets come later.
Speaking at a post-budget news briefing on Saturday, the minister kept building a case for more challenging decisions and hinted at reducing or withdrawing relief on personal income tax provided in the next year's budget because the International Monetary Fund (IMF) was not ready to give up the demand for higher revenue yield.
The minister did not respond directly to repeated questions over justifications for fresh hefty "executive allowances" to government officers on top of 15pc salary increase and perks to judicial and military officers. He was equally evasive about a possible rise in poverty levels because of measures introduced in the budget 2022-23.
The minister started the event by repeating his "tough times" narrative and associated risks and thus difficult decisions to help the country avoid default.
"These are challenging times. Pakistan is standing on a very difficult moment, which is so precarious I have not seen in 30 years since I came back from abroad after education," he said, adding the situation was such that, on the one hand, the international environment was not conducive, but on the other, those running it only aggravated the situation instead of resolving it.
He said a power sector subsidy of more than Rs1.1 trillion provided electricity to consumers at Rs11 per unit, resulting in a reverse cycle of inflation, higher interest rates and heavy losses because of maladministration.
"Unless we correct this, the country won't be able to afford it. On top of that, Rs400bn subsidy was being provided on gas while its circular debt stood at Rs1.4tr, as SNGPL alone lost Rs200bn this year in diverting expensive imported LNG to those who are not ready or unable to pay. "This is also Pakistani's money," he said.
Therefore, he said, the government was required to take bold decisions. "We will not hesitate to make difficult decisions. Of what use is politics which is at the cost of the country? We cannot allow our country to drift towards a Sri Lanka-like situation. If we do, the nation will not forgive us. There is no other choice and we have to go for attack this time," he said while insisting that fiscal consolidation was the top priority.
"Growth and inflation are our targets, but our first priority is fiscal consolidation," he said. Fiscal and monetary policies would be tightened to reduce fiscal and current deficits, he said on another occasion.
The minister said the government had taxed the rich and tried to reduce personal income tax on middle-income groups by enhancing the exemption limit to Rs1.2 million a year, but the IMF was not happy. He said these measures were meant to bring more people into the tax net, but there could be changes over the next few days as budgetary measures come under discussion in parliament.
"There will be some pain," he said, apparently hinting at income tax changes in line with the previous government's written commitment with the IMF.
Responding to a question, the minister said there was nothing new to report on IMF talks. He was taken aback when asked if the reasons behind the absence of proceeds from the Fund and China in budget books meant the government did not expect a breakthrough with the multilateral lender and Beijing.
One of his associates said it was because of the late printing of budget documents. The minister and his team, however, did not explain estimates for inflows from the IMF and China next year. This was strange given $5bn (or Rs1tr) remaining instalments of the IMF programme and $3-5bn Chinese funds.
For the current fiscal year drawing to a close this month, the previous government had projected Rs496bn IMF proceeds but they did not materialise, according to budget books, after the Fund programme derailed because of an expansionary fiscal stance.
Responding to a question about Rs3tr tax evasion, Mr Ismail said Prime Minister Shehbaz Sharif would soon constitute a task force for recoveries and corrections. In a related question on those facilitating such evasions through changing legal instruments, he said as the finance minister he would not like to indulge in criminal issues and expect relevant institutions to take steps.
Despite questions, Mr Ismail and accompanying members — federal minister for information, minister of state for finance and finance secretary — did not respond if it was justified to give special perks and allowances to senior members of civil, judicial and military bureaucracy when fiscal tightening was being applied to all other sections of society.
The finance minister also repeatedly sidestepped questions on "executive allowance" to government officers of the federal secretariat in Grade 17 to 22 at the rate of 150pc of the basic pay with effect from July 1 "in line with that granted by all provincial governments".
This will be in addition to "disparity reduction allowance 2022" to above senior officials at the rate of 15pc in line with already provided to those in grades 1-19 announced in March this year.
This increase will be allowed to all principal and secretariat officers and those in attached departments like auditor general, statistics, meteorology, oceanography and so on.
Likewise, the existing rate of qualification pays will be raised by 100pc with effect from July 1, whereas orderly allowance to senior officers will be increased to Rs25,000 instead of Rs17500. The existing rates of drivers' salary embedded in transport monetisation to grades 20 to 22 will also be increased to Rs25,000.
You May Also Like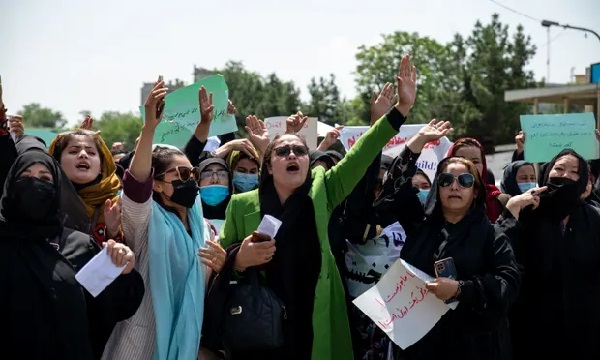 KABUL: Taliban fighters beat women protesters and fired into the air on Saturday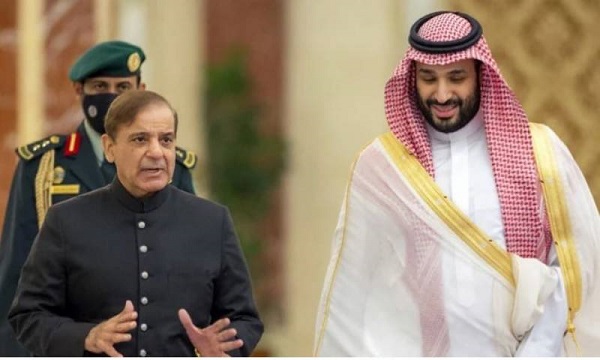 RIYADH: Saudi Arabia plans to renew its $3 billion deposit in assistance to Pakistan
LAHORE: PTI chief Imran Khan on Saturday said he was not "anti-American"