MIANWALI: Prime Minister Imran Khan has said that the government is making all-out efforts to uplift the backward areas of the country.
He stated this while addressing a ceremony at Isa Khel Cadet College in Mianwali on Saturday.
The Prime Minister said we are focusing on the provision of basic civic amenities of life to the people of these areas including health and education infrastructure. He said a new system has been evolved to ensure the presence of doctors in the hospitals of far-flung areas.
The Prime Minister said the government is keen to transform police into such a dynamic force that protects the weak segments of society. He directed the Inspector General of Police, Punjab to ensure that the common man is treated fairly at the police stations.
Imran Khan emphasized the need of knowledge economy terming it imperative to put the country on the path of progress and development.
He was optimistic that Pakistan will emerge as a strong country in the comity of nations and the dream of Naya Pakistan will come true.
Prime Minister Imran Khan also inaugurated a new hostel block at Isa Khel Cadet College.
He also kicked off anti-polio campaign by administering polio vaccine. He also planted a sapling there.
Imran Khan performed ground-breaking of a clean drinking water supply scheme for the area, particularly Khattak Belt.
In this 3.2 billion rupees project, eighty percent funds will be provided by the federal government while twenty percent will be given by Punjab Government.
The project will ensure supply of 3.4 million gallons of water per day to two hundred and fifty thousand populations. After completion, water could be stored there for three months use in dry weather.
The Prime Minister was also briefed on progress on 19 billion rupees development package of Mianwali. The package includes rehabilitation of roads, restoration of 46 water supply schemes, reconstruction of Tehsil Hospital Piplan and Tehsil Hospital Kalabagh and provision of facilities, 200-bed Mother and Child hospital, addition of four hundred classrooms in schools, reconstruction of seventy-seven schools, and Mianwali University.
Speaking on the occasion, the Prime Minister directed for paying special attention on provision of education facilities to girls and women.
You May Also Like
KARACHI: Pakistan Super League (PSL) has roped Naseebo Lal,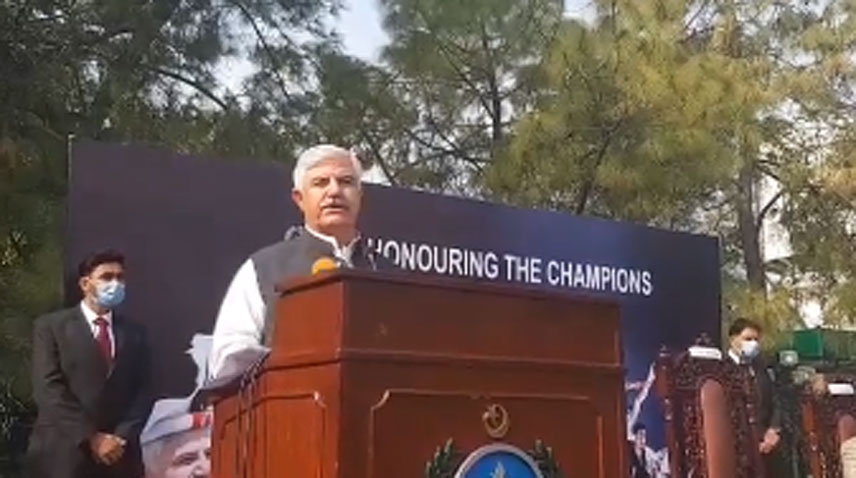 PESHAWAR: Concluding ceremony of Under-16

KARACHI: The South African cricket squad has