ISLAMABAD: As part of Breast Cancer Awareness Program, First Ladies Golf Match was held at Margalla Green Golf Club in Islamabad today (Sunday).
First lady Begum Samina Alvi, who is leading successfully the breast cancer awareness campaign in the country, was the chief guest of the event.
Addressing the event the First Lady lauded the efforts of different private organization for arranging the Ladies Gold Match.
She urged all the women to be cautious about any initial abnormality and complication with regard to breast cancer. She asked the women to have mammography once a year to detect any abnormality at an early stage.
More than 65 players including ladies and children participated in the Golf match.
Later, first lady Samina Arif Alvi distributed the prizes among the winners and souvenir shields to the chief organizers of the match.
You May Also Like
The President expressed satisfaction over these measures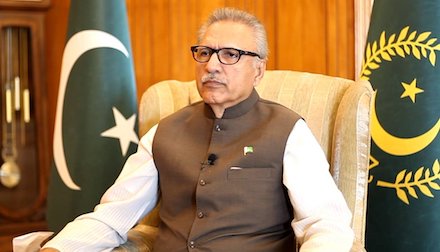 President Dr Arif Alvi says Israeli attack on Gaza
The United Nations Secretary General Antonio Guterres