BEIJING: President Xi Jinping, in a defiant speech hailing China's "irreversible" course from humiliated colony to a great power at the centenary celebrations for the Chinese Communist Party on Thursday, said the "era of China being bullied is gone forever," praising the party for uplifting incomes and restoring national pride.
A fly-by of helicopters in formation spelling 100 a giant hammer and sickle flag trailingnand a 100-gun salute followed, while young communists in unison pledged allegiance to the party. Speaking above the giant portrait of Mao Zedong, which dominates Tiananmen Square, from the podium where the famous chairman proclaimed the People's Republic of China in 1949, Xi said the Chinese people will never allow any foreign forces to bully, oppress or subjugate us. "Anyone who dares try to do that will have their heads bashed bloody against the Great Wall of Steel forged by over 1.4 billion Chinese people," he said. Flanked by high-ranking officials, Xi dressed in the same grey 'Mao suit', said "China welcomes helpful suggestions, but will not accept sanctimonious preaching. China will keep promoting community with shared future for mankind. China is committed to world peace, a development and order."
Drawing a line from the subjugation of the Opium Wars to the struggle to establish a socialist revolution in China, Xi said the party has brought about "national rejuvenation" lifting tens of millions from poverty and "altered the landscape of world development." Xi, added the "great rejuvenation of the Chinese nation has entered an irreversible historical course" and vowed to continue to build a "world-class" military to defend national interests, so that we are equipped with greater capacity and more reliable means for safeguarding our national sovereignty, security and development interests.
On Hong Kong and Macau, which he said both retain a "high degree of autonomy", they should "accurately implement the principles of 'one country, two systems'". Resolving the Taiwan question and realizing China's complete reunification is a historic mission and an unshakable commitment of the Communist Party of China, the Chinese leader also vowed to "utterly defeat" Taiwan "independence.
Xi said that "social stability" must be maintained in the major financial hub, as well as China's "sovereignty (and) security." In a ceremony of pomp and patriotism, thousands of singers, backed by a marching band, belted out stirring choruses including "We Are the Heirs of Communism" and "Without the Communist Party there would be no New China" as maskless invitees cheered and waved flags in a packed Tiananmen Square. Xi, who spoke for around an hour, reiterated the role of the party in mode China, saying that it has been central to the country's growth and that attempts to separate it from the people would fail. "Only socialism can save China, and only socialism with Chinese characteristics can develop China," he said. Xi, announced the party had accomplished its centenary goal of creating a "moderately prosperous society" in China. "We are now marching in confident strides toward the second centenary goal of building China into a great modern socialist country in all respects," Xi said.
In his keynote speech, the Chinese leader looked to the next generation of the Communist Party, appealing to young people to "live up to the expectations of the times." Young people should take the "realisation of the great rejuvenation of the Chinese nation as their own responsibility, strengthen their ambition, backbone, and confidence in being Chinese," Xi said. "Long live the great, glorious and righteous Communist Party of China! Long live the great, glorious and heroic Chinese people!" he said as he wrapped up the speech, before the band played socialist anthem "The Internationale" and 100,000 white doves were released into the sky.
You May Also Like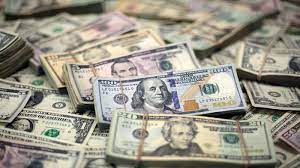 The US dollar on Tuesday crossed the Rs175 mark
The price of a tola of gold witnessed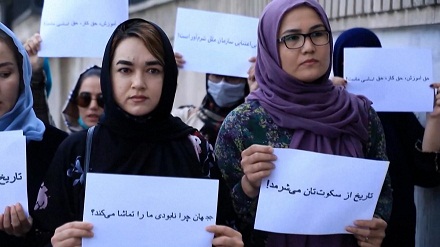 Women activists in Kabul held up signs