LAHORE: Pakistan men's team bowling Coach Waqar Younis has expressed sadness and disappointment over fast bowler Mohammad Amir's statements regarding him.
While speaking to media in Lahore, the bowling coach said that he felt disappointed with the way he parted ways from international cricket.
"It is highly unfortunate how things went. I was of those who favoured his return to international cricket the most", he added.
Speaking over the recent performance of bowlers on the tour of New Zealand, Waqar said that he was satisfied overall with the way team played.
 "Overall, I would say, I am satisfied with our bowlers' performance as the tour was tough. The team will perform better against South Africa and there's no need to panic," he added.
Referring to the cricket committee meeting, he said that coaching is also performance-based going forward.
"It was good to meet with the cricket committee and discuss in detail the cricketing matters. If a batsman doesn't perform, he goes back to domestic cricket. The same goes for coaching, further options are provided only if you perform well," he said.
Earlier, Waqar Younis said that he doesn't think Amir is dropped due to workload as he saw him playing in a league recently.
"He made himself available for white-ball and didn't want to play in red-ball cricket that is his personal decision," Waqar had said.
Amir, while responding to him on twitter, said that only Waqar can tell what he meant by that.
"May Allah give guidance to a person who thinks like this," he added.
You May Also Like
The President expressed satisfaction over these measures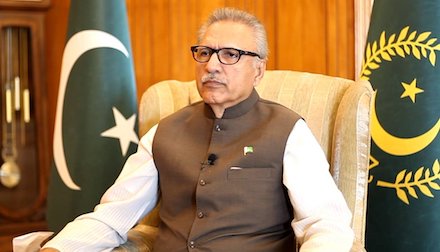 President Dr Arif Alvi says Israeli attack on Gaza
The United Nations Secretary General Antonio Guterres