KARACHI: The Abbasi Shaheed Hospital was sealed on Sunday after a senior doctor was diagnosed with the coronovairus. A senior official of the Karachi Metropolitan Corporation-run medical facility said that the chief medical officer (CMO) of the emergency tested positive for Covid-19 on Sunday.
At around 3pm, the hospital's emergency was sealed, said additional police surgeon of the hospital Dr Saleem Shaikh.
Calling for "some extraordinary measures" to slow down the spread of coronavirus in the province, Chief Minister Murad Ali Shah on Sunday warned that the situation was going from bad to worse as 383 new cases of Covid-19 emerged overnight, including 301 in the city.
In his video message, he said that the number of cases detected during the previous 24 hours was the highest in the last 61 days of Covid-19 emergency from Feb 26.
He disclosed that 3,028 tests were conducted against which 383 cases were detected, which constituted 12 per cent of the tests.
"This shows the situation is going from bad to worse and we would have to take some extraordinary measures," he said.
He said that 41 patients were in critical condition and 12 of them were on ventilators.
He said 70 patients were recovered and discharged for their homes. "Our 872, or 18.9pc patients, have recovered so far," he said.
Mr Shah said that so far 41,216 tests were conducted against which 4,615 cases, or 11.2pc, were diagnosed as positive. He also said that three more patients died due to coronavirus infection. liftng the death toll to 81, or 1.8pc of the total patients.
Giving details about cases in Karachi, he said Central had 594 cases with 99 new cases, East had 676 cases including 66 new cases, Korangi had 318 cases with 26 new cases, Malir had 272 cases with 10 new cases, South had 895 cases with 80 new cases and West had 322 cases with 20 new cases.
He said that there were 4,615 cases in the province and 3,077 of them were in Karachi alone.
"This is a serious situation," he said and added he would have to establish more filed hospitals/isolation centres to cater to the increasing number of coronavirus patients.
Mr Shah said that two more flights from Malaysia and Dubai landed in Karachi bringing back 505 stranded Pakistanis, who were all kept quarantine.
He said that health department had started collecting their samples to test them and by Monday their results would come out.
In another meeting with the health department, the chief minister said that the number of new patients was increasing day by day.
Provincial ministers, chief secretary, Karachi commissioner and deputy commissioners were present in the meeting.
"The government would have to enhance bed capacity of isolation centres by enhancing the capacity of the exiting field hospitals and establishing new centres," he added.
Mr Shah directed Commissioner Iftikhar Shallwani to prepare a plan to enhance the capacity of the Expo Center Field Hospital from 1,200 to 1,500 beds.
He also issued directive for setting up isolation centres at the PAF Museum Convention Center, Dalmia Ground, Darul Ehsas Manghopir and other areas.
The chief minister assigned the task of exploring other empty buildings and ground to the planning and development department for setting up isolation centres and field hospitals.
He said that the target for setting up 10,000-beded facilities should be achieved.
The CM also directed the chief secretary to keep reviewing the equipment requirement and the requirement of doctors and paramedical staff for the proposed facilities.
Meanwhile, the CM also presided over a meeting of divisions and districts officials, other than Karachi, where he reviewed the sampling methods, availability of testing kits and directed them to start extensive testing.
The chief minister said that 17 cases were detected in Sukkur, seven in Hyderabad, two each in Khairpur, Thatta, Badin, Matiari, Mirpurkhas and, one each in Dadu, Jamshro, Mirpurkhas, and Larkana.
 
You May Also Like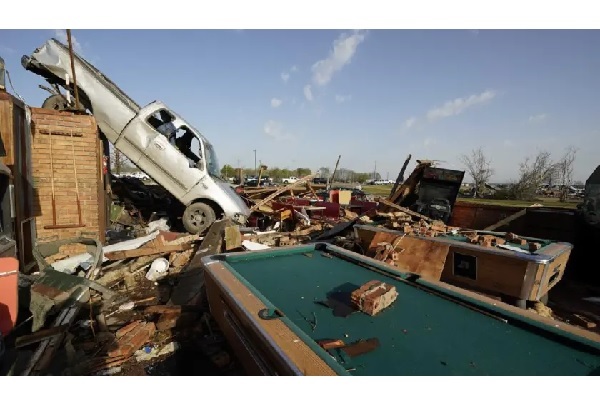 WASHINGTON: At least 23 people were killed as a devastating tornado ripped across the southern US state of Mississippi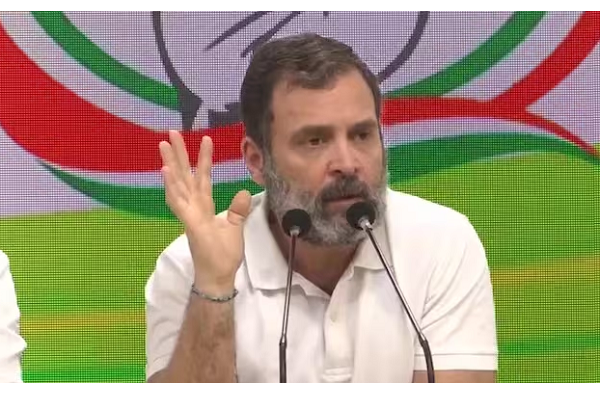 NEW DELHI: Top Indian opposition figure Rahul Gandhi said Saturday he would keep fighting for democracy
WASHINGTON: Nadia Kahf made history when she took oath in New Jersey this week as the first judge