KARACHI: Chief Minister Syed Murad Ali Shah said around 15,000 people would be inoculated at the newly inaugurated vaccination facility. "We want to vaccinate as many people as possible," he added, announcing that his government would be opening more vaccination centres in the province.
Stressing the importance of vaccination, Shah said, "We are now among countries that are on the [Covid-19 travel] red list."
He said 70 per cent of Sindh Police personnel had been vaccinated and the provincial government had issued instructions for administering the first dose of vaccine to government employees in June.
Shah once again warned that government employees refusing to be vaccinated would not be paid their salaries from July, and recommended that businesses in the private sector should also introduce such conditions for their employees.
The chief minister lauded frontline health workers on the occasion and appealed to citizens to cooperate with the authorities so that Covid-19 could be controlled as soon as possible.
You May Also Like
Novak Djokovic claimed a 19th Grand Slam title
Joe Biden on Sunday had tea with Queen Elizabeth II.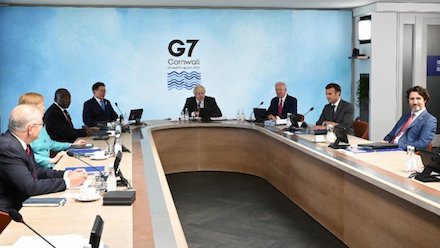 China warned the G7 leaders