After the outbreak of the Covid-19 pandemic, many things have changed in our daily lives. Nothing is the same as before the pandemic, as it had affected people physically and mentally. Due to its deadly effects, many people had lost their lives even in many cases. Whole families had died as it is a contagious disease.
The world we are looking at right now posts Covid-19 world where masks, proper sanitization, and lockdowns are the new standards. The world is no more a free place in which people can roam freely anywhere to contain the virus restrictions implemented by governments.
Due to the pandemic, many people are displaced due to sudden travel restrictions on international and national flights. New guidelines are issued for airlines to make air travel safer as many airlines like Cathy Pacific are educating their passengers about the protocols related to pandemics.
Effects on social life
Pandemic has affected our social life greatly as to contain the spread of Covid-19 social distancing is necessary. That's why interaction between families and friends is now a thing of the past. Everyone is enclosed in their own houses, spending most of the time on digital media.
Children are most affected by physical activities, and fresh air is essential, and it is hard to bound them in houses as they can throw tantrums to go outside. Due to the lockdown recreational activities like dining out, parties and, cinemas are closed, people are becoming bored of monotonous lifestyle.
Effects on health
Pandemic had affected health directly and indirectly as due to the deadly virus, many people had suffered ailments like fever, cough, lung disease, and even death in extreme cases. Death tolls are as high as in some countries daily death toll was in thousands at the beginning.
It had impacted people's health directly and many indirectly due to less to no physical activity. People are staying most of the time indoors due to which the ratio of health issues like obesity, heart disease, higher blood pressure, and stress has increased sharply.
Psychological effects
Pandemic has left many psychological strains on the minds of people around the world. Due to the stress and uncertainty of the situation, everyone is struggling with mental issues like anxiety, post-traumatic stress disorder, and anger management issues.
Due to the continuous display of traumatic scenes on electric media, people are becoming desensitized and violent in behavior. The risk factor of suicide is also increased as people are unable to cope with uncertain conditions, as in some cases, people committed suicide due to the fear of possible death from the virus.
Effects on education
The field of education is also the most affected field of life from pandemics. To protect students from the deadly virus, educational institutes were closed down by governments worldwide. And a new system of online education was introduced to survive in changing situations.
Due to this situation, many students' graduation and exams got delayed. It also negatively affected the quality of education as the online education system was not workable for every age group. Moreover, it could not perform better due to less interaction between students and teachers.
Economic effects
Pandemic has had far-reaching economic effects on the national and international economy. Lockdowns affected small businesses and big companies like Coca-Cola, Unilever, etc., also suffered from it. It involved the profit margins of some companies and, in some cases, the bankruptcy of some small companies.
Due to disruption in imports and exports and scarcity of means of production, companies' production rate suffers, negatively impacting demand and supply chain, which in turn increased the unemployment ratio in many countries because companies were forced to fire the workforce to manage finances.
Effects on international relations
Due to the pandemic, the world is facing a collective humanitarian crisis which in turn became the reason for many countries to come closer. Countries that were producing an excessive amount of COVID-19 vaccination donated it to countries in need. Even relationships between enemies became better, as we can see in the case of India and Pakistan.
It helped in strengthening friendly feelings not only among governments but also among people of different nations. As governments of other countries to facilitate sent medical helpers and equipment, the people like China sent teams of trained doctors and tons of essentials goods to enable Pakistan.
Effects on nationalism
Pandemic also strengthens the spirit of nationalism among people as people volunteered to help their brothers in need.  People started distributing food and other essentials to the underprivileged as they had no means of earning due to lockdowns. Medical staff also worked 24\7 for the sake of their people.
Many NGOs and individuals started campaigns to educate people about the protocols of COVID-19 issued by the government so that they can take precautions. To protect their country from the wrath of viruses, people voluntarily stayed at home and even some nations went into complete lockdown even before their government's decision.
Effects on religion
Just like all other fields of life, pandemics affected religion as well. As in the beginning, the situation was uncertain and unclear, and people were afraid to death of the invisible killer. There was no other solution than to resort to God and ask for protection.
There was a visible increase in the ratio of religious activities because of fear of death. On the other hand, pandemics affected collective religious practices as mosques, temples, and churches were getting closed to contain the spread of the virus. It also affected the spirit of many holy festivals around the world like Christmas, Holi, Eid, etc.
Conclusion
We can see how every little aspect of our daily lives is affected by pandemics. Even though the vaccine is there but still due to the highly mutant DNA of the COVID-19 virus, other variants are still spreading faster, which is why there is still a need to take precautions to protect themselves.
You May Also Like
You can create a successful B2B brand with creative digital strategies that target the right audience with the right message.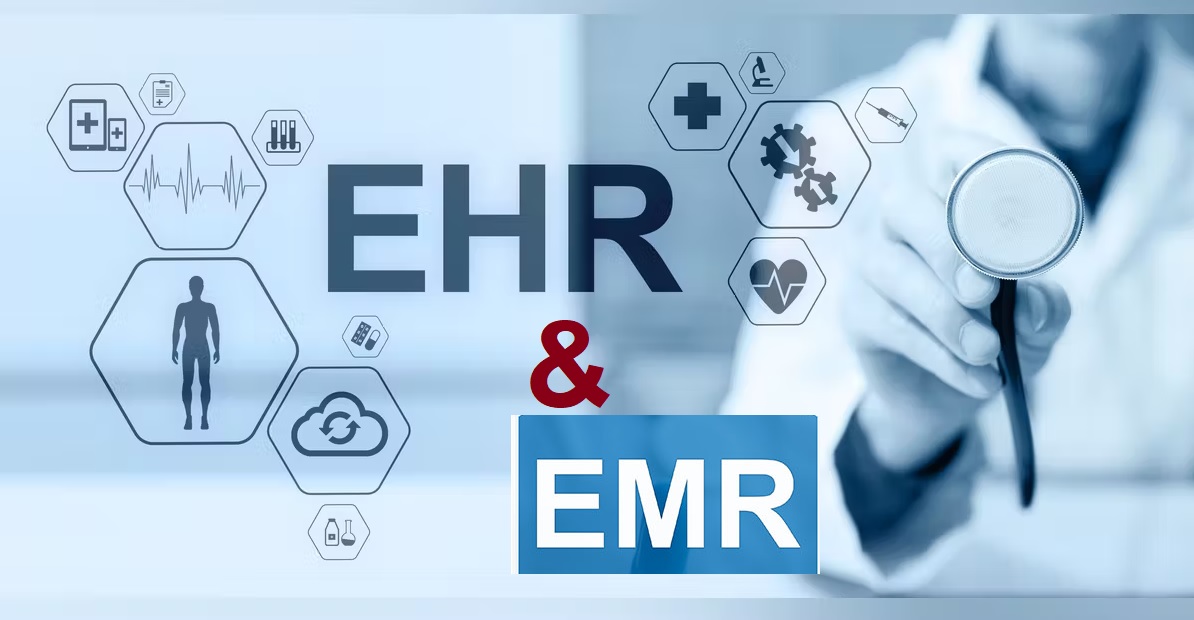 Healthcare is often associated with large volumes of paperwork,
Computing and the Internet could be the fastest-growing field in technology.